Volunteer Spotlight: Welcome 2022-23 New Board Members & Officers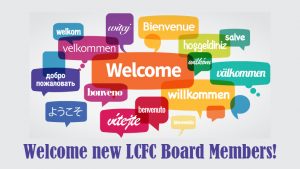 The Literacy Council of Frederick County's Board of Directors at its June Board Meeting approved its slate of new officers for the coming year fiscal year which begins this month.  We are also excited to welcome and introduce our four newest members!
New officers (from left to right) include Geordie Wilson, President; Sharon Jacko, Lt. Col. USMC (Ret.), Vice-President; and Lisa Myers, Treasurer. All three of these leadership volunteers have served multiple years leading the Literacy  Council and our community.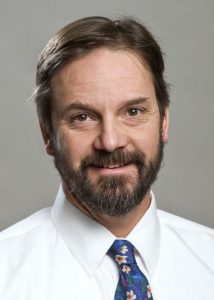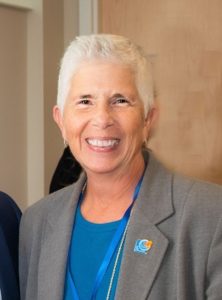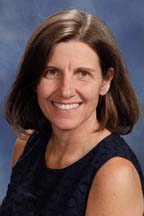 Joining the Literacy Council's Board are: Sakina Husain, Patricia Ortiz-San Miguel, Ginger Trautman, and Graciela Zurita.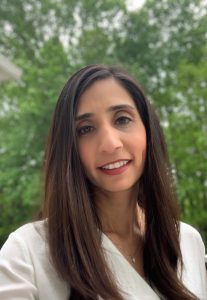 Sakina Husain, is a Literacy Council volunteer tutor and former elementary and middle school teacher, and is working as a Designer for Room & Board, in addition to her other community volunteer activities.  When asked why she is interested in serving on the Literacy Council's Board, Sakina shared "I have seen the struggles with literacy in young students from vulnerable communities.  If parents lack the necessary literacy skill sets, their children will face an upward battle with their own education and academic achievement. I  hope that my position on the board can help [the Literacy Council] to reach other communities in need of these services and empower these individuals to lead successful, fulfilling lives."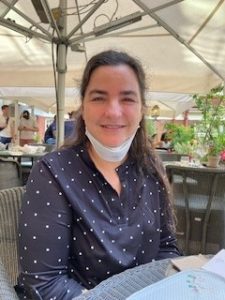 Patricia Ortiz-San Miguel works as Community Liaison with Frederick Health Hospice, and volunteers with different health and education-related organizations.  Patricia shared her reasons for serving on the Board, "Simple – without literacy it is near impossible to live a full life.  We, as a society, lose so much potential and richness when so many have to expend their energy in trying to figure out how to get what they need and how to access information/work/services."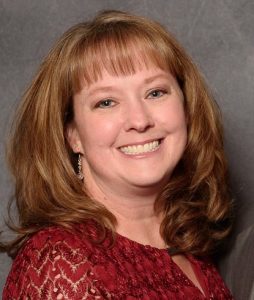 Ginger Trautman recently transitioned as Executive Office Administrator for Plamondon Companies to Talent Manager for Plamondon Hospitality Partners, LLC. Ginger described her motivation for serving on the Board, "The Literacy Council does great work with a largely under-represented population.  The connection between this population and work we do at Plamondon Companies can serve as a diagram for other companies and how they elevate their staff and the community."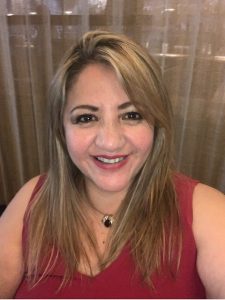 Graciela Zurita works as a Certified Community Health Worker at Frederick Health System with broad experience in health, education and social services.  When asked why she would like to serve on the Board, Graciela described "I love helping people and would like to give back to my community.  When I was a new immigrant, the Literacy Council of Frederick County helped me to learn English so that I could pursue new opportunities.  I would like to show the community that there is hope and a bright future for everyone."
The Board gratefully acknowledges the service provided to the Literacy Council over multiple years by retiring President, Darrell Batson and board member Richard Haney.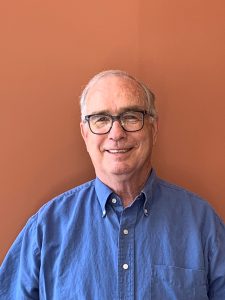 We recognize the leadership and dedication of Darrell Batson, our outgoing Board President for his guidance, support and commitment to literacy and lifelong learning.  Darrell is always a pleasure to work with and helped to lead the Literacy Council successfully through a challenging post-pandemic year.  Darrell shared this reflection: "It has been an honor to serve this past year as the President of the Literacy Council of Frederick County Board. It has strengthened my resolve to continue this essential work. H. Rapp Brown, a member of the Black Panthers in the 1970s once said, 'If you are not part of the solution, you are part of the problem.' Let us all continue to be part of the solution in assisting people to learn to read, write, and communicate in the English language."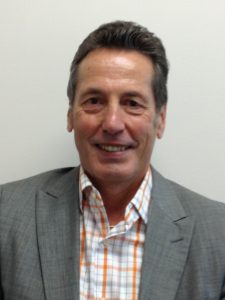 After two terms as Board Member, President, and Committee Chairman, Richard Haney is stepping off the Board. He will be greatly missed by all!  Rich's contributions were recently celebrated in the June Volunteer Spotlight! Thank you, Rich, for your dedication and love for this community, as seen through your service to others.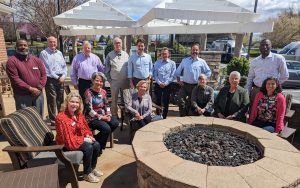 Continuing members of the board include: Darrell Batson, Michael Cohen, PhD, Caroline Gaver (Board Member Emeritus), Jim Grissom, M.D., Carmen Hernandez, M.D., Richard Holley, Erik Jones, Catherine Mock, Peter Shuck, Carole Southam.
President Geordie Wilson offers his perspective on the importance of the Literacy Council's work:
Without strong English language literacy, thousands of people in Frederick County are being held back from achieving their full potential. They have fewer job opportunities, they tend to earn less, and it's much harder for them to navigate even basic health and social services. That's a tragedy for every person and family affected, and it's a terrible loss for the community. The Literacy Council of Frederick County lifts lives, and builds community in the process, by teaching literacy skills to adult learners. It's an honor to support the work of the Literacy Council and its committed volunteers.
The new members and officers join our robust team of community leaders who oversee and guide the Literacy Council's programs and services and strategic plan implementation.  This includes supporting literacy classes in the workplace for workers in the hospitality industry, and helping families with young children through its collaboration with the Judy Center and four Frederick County Public elementary schools.
The Literacy Council of Frederick County teaches adults the reading and other English language skills they need to provide for their families and to contribute to the well-being and prosperity of the whole community. You can learn more about ways to volunteer on our website. Listen to what our tutors have to say about their work on this short YouTube video!