While the Literacy Council is always in need of current funding, including the Literacy Council of Frederick County in your estate planning can help ensure that our work in the community continues for years to come.
Planned giving is a charitable contribution, immediate or deferred, that permits contributors to maximize the personal and tax benefits of their gift. Your financial advisor can guide you in available giving options that will benefit both the Literacy Council and your estate. In addition, the Community Foundation of Frederick County can help you through its planned giving resources, including a planned gifts calculator.
The Literacy Council of Frederick County welcomes confidential inquiries from you and your financial advisors, and encourages you to contact us so that we may fully understand how you wish your gift to be designated. Please contact Laurie Fisher, Executive Director, at (301) 600-2066 or lauriefisher@frederickliteracy.org for more information.
View our most recent financial report, our IRS 990, and our GuideStar profile.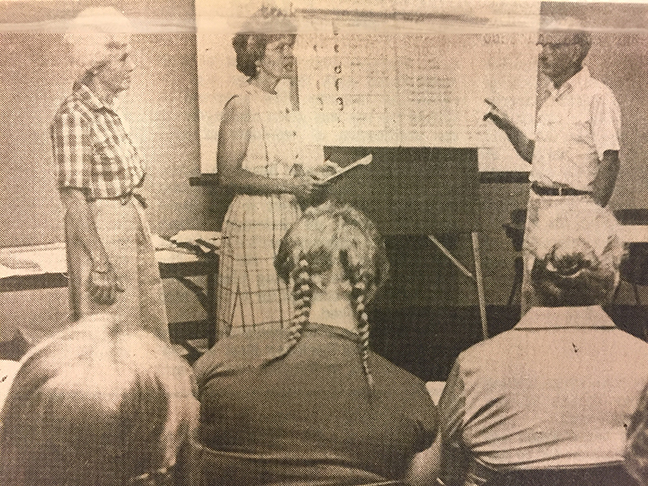 The Betty Seligmann Literacy Endowment Fund
Betty Seligmann's impact on Frederick County through the Literacy Council was immense. She worked as a tutor, trainer, board president, and program coordinator. She recruited tutors and adult learners through tireless outreach. She used her knowledge of illiteracy's history to find places to promote the Literacy Council's services. In her memory, the Literacy Council Board of Directors established The Betty Seligmann Literacy Endowment Fund. This fund, available through the Community Foundation, provides an excellent way to empower adult learners through planned giving.
A Unique Charitable Opportunity
A Maryland state tax program called "Endow Maryland" rewards donors who help build permanent charitable funds at qualified community foundations. Gifts must support a permanent fund that will create strong community impact. The Betty Seligmann Literacy Endowment Fund is an eligible fund established with the Community Foundation of Frederick County to benefit the Literacy Council.
Beginning January 1, 2018, donors making gifts through The Community Foundation of Frederick County will receive a 25 percent Maryland tax credit for gifts of $500 and up to $50,000 per person in addition to the Federal charitable deductions allowed for the gift. To learn more, call the Community Foundation at (301) 695-7660.