Learner Spotlight: Meet Flor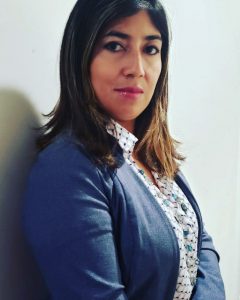 We invite you to meet Flor, our featured student this month in our "Learner Spotlight".  Featured adult learners  represent the Literacy Council's literacy programs, including authors from Reflections: Voices of English Learners, the Literacy Council's literary magazine, as well as adult learners in other programs. Flor contributed her story to the fifth edition, and shared her writing at the Reflections launch event in March.
My name is Flor, and I am from Guatemala.  I am the second of the family.  I have 3 brothers and one sister; we are 5 children.  My parents always teach me that you have to work hard to achieve what you want.  My mother is very Catholic and my father works the earth.  I love studying at school and I always liked asking a lot of questions.  I worked hard in my classes.  I liked mathematics.  Since my parents could not afford school for me, I worked my way through. My brother helped me, so I only worked on the weekends.  I graduated from Perito Accounting School in Guatemala.
We hope you enjoy Flor's written work, "Make a Reality Out of Our Dreams." Read about Flor and view all of our students' stories on our Reflections: Voices of English Learners web page!
"Make A Reality Out of Our Dreams"
I decided to travel to the United States and be able to have a better job and help my family.  At first, I had many difficulties since the language was very difficult.  I had to learn English.  I have worked at fast food restaurants that helped me a lot to learn the English language a bit then I went to study at school and take English classes for adults. I met my husband and we got married.
I have three beautiful children: two sons and one girl. My daughter entered the Judy Center Program and I met Holly one teacher who I know from the library (Literacy Council), and she told me we could apply for an English tutor. I was very lucky since they sent me applications to be able to have a teacher and to study more English, and to take writing classes as well.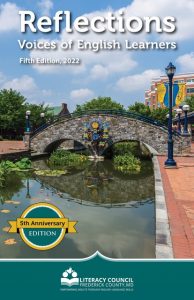 Read more of Flor's writing, including her story "My Favorite Musician" on pages 16-17 from our 5th edition of Reflections.