Volunteer Spotlight: Thank You to Our Volunteers

The Literacy Council held its 8th Celebration of Achievements event on November 3rd at the Delaplaine Arts Center, a joyful occasion recognizing our adult learners who completed classes and accomplished milestone achievements this past year.  Also featured were some of the many volunteers who dedicate time each week to tutor or teach classes for the Literacy Council's students, or to provide other volunteer support.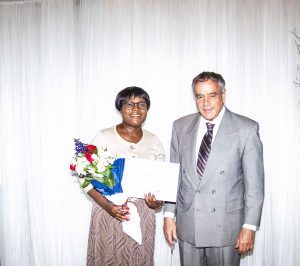 Each year the Literacy Council also recognizes the contributions of volunteers at several times throughout the year, including during Volunteer Appreciation Week, and this past November, a "COVID style" Volunteer Appreciation held curbside at our office. This blog post is dedicated to recognizing the cumulative hours contributed by our volunteers, and to say "thank you" for all that you do to make a huge difference in the lives of our students and their families.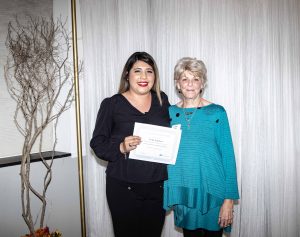 More than 145 Literacy Council volunteers served in multiple roles this past year helping literacy lift lives in our community for more than 250+ adults attending classes and tutoring programs.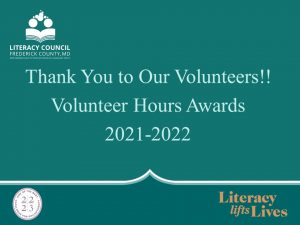 Check out the thousands of hours, and in some cases, many years, that these volunteers have dedicated to help our students thrive! This past year, volunteers contributed over 13,122 hours of their time, valued at $460,665!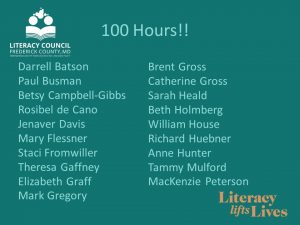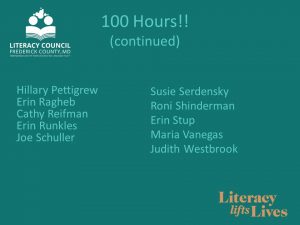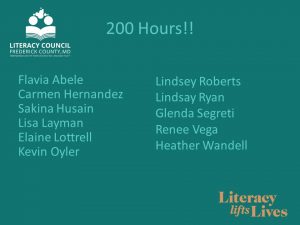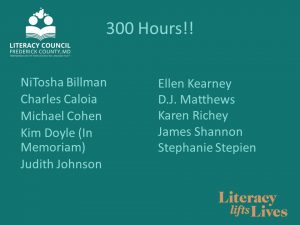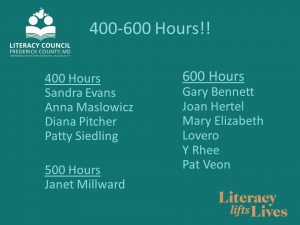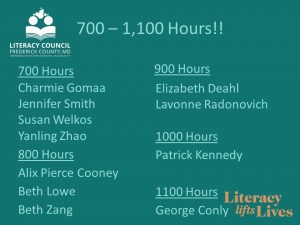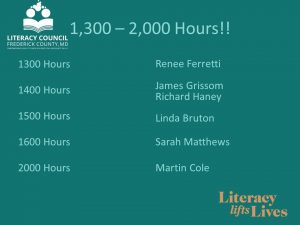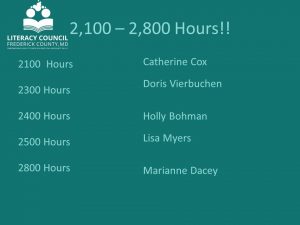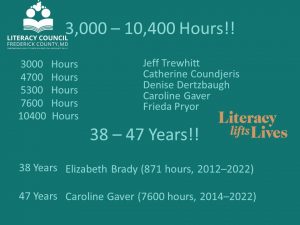 Thank you for giving the "Gift of Literacy" to members of
our community and their families!
Happy Holidays!