Learner Spotlight: Fall Classes Bring Joyful Teaching & Learning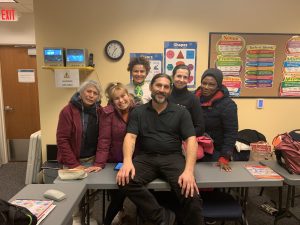 Fall classes have been especially joyful this year as students return to more in-person instruction in the Literacy Council's classroom, as well as other locations.  Remote instruction also continued with students for whom this was the best option to access learning opportunities.
Classes were conducted in U.S. Civics, multi level Conversation, Parent Conversation (at two elementary schools), Listening-Speaking-and-Reading, Ventures curriculum-based, and Writing classes were conducted for adult learners at beginning, intermediate and advanced levels of proficiency.  Thank you to all of our wonderful class instructors and tutor training team!!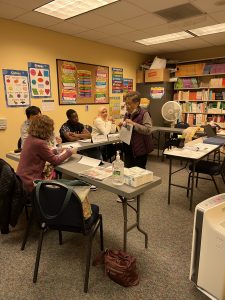 Students attending the U.S. Civics class participated in multiple field trips around the city of Frederick, visiting the Delaplaine Arts Center, Frederick County Courthouse and the Maryland Center for Legal Assistance, C. Burr Artz Library and the Maryland Room, the Visitor's Center, Barbara Fritchie's House, Delizia Cafe to meet Marlene England with Curious Iguana, and Winchester Hall.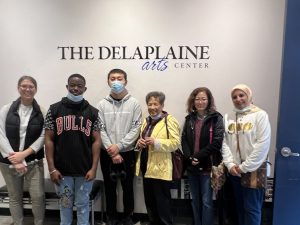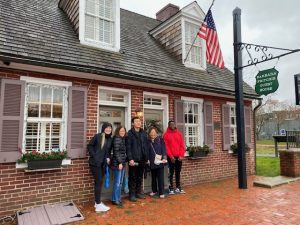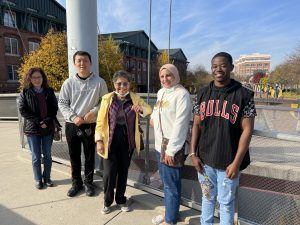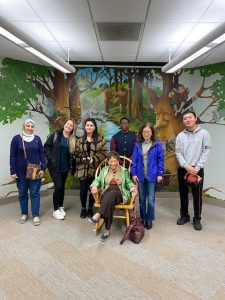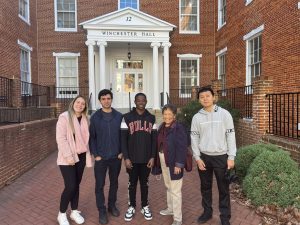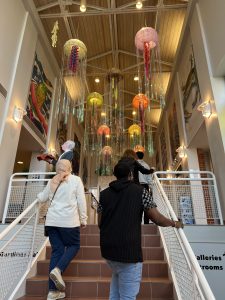 Beginning conversation (see photo above) and a Ventures 3 curriculum-based classes were held in the classroom throughout the week. Parent Conversation Classes are underway at Butterfly Ridge and Waverley Elementary Schools throughout the school year.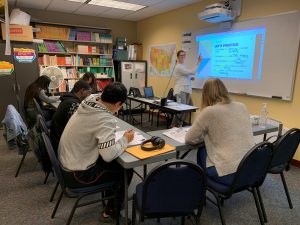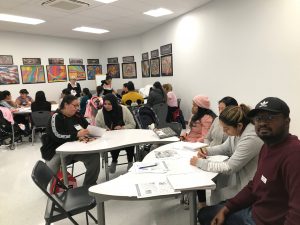 Congratulations to our newest volunteer tutors who recently completed Tutor Training Workshops in September, October, and November/December!