Learner Spotlight: Meet Olga
Welcome to our monthly Learner Spotlight!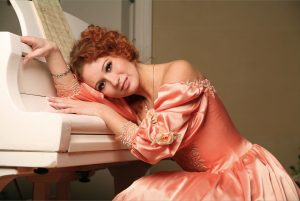 We invite you to meet Olga, our featured student this month in our "Learner Spotlight".  Featured adult learners will represent all of the Literacy Council's programs, including authors from Reflections: Voices of English Learners, the Literacy Council's literary magazine, as well as other students.
My name is Olga. I am from Russia. I am an opera singer and voice teacher. My career has taken me throughout many of the main opera houses and concert stages across Europe and the United States. I performed with great success in major roles such as Tosca, Mimi (La Boheme), Violetta (La Traviata), Micaela (Carmen) with Teatro Lirico D'Europa.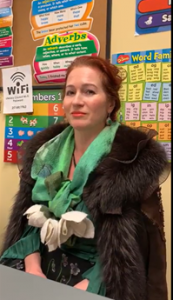 I am really happy to be part of the Literacy Council. I recommend this excellent school for everybody who wants to improve their English. I really love teachers in this school and the process of studying here is very interesting and I learned many new important things. Thank you for this beautiful possibility for me and my new friends, which I found at the Literacy Council.
I really love my job.  In addition to my performances and the preparation of new operas and programs, I also teach my students to sing.  I have students different age from eight years old to over sixty years old.  I want to share with you about my student Li.  She is originally from China, but has lived many years in the U.S.  I met her in 2012 at the rehearsal at the Washington Balalaika Society (WBS).  She plays the domra, which is a Russian folk instrument … I asked my dear Li to write me about the instrument, and how she cares about it. Here is a short story from Li.
We hope you enjoy Olga's story "The Domra and My Student". View our all of our students' stories on our new Reflections: Voices of English Learners web page!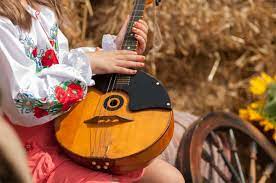 Here is the story about My Domra and Me
I was trying to learn mandolin at first to match my husband's guitar. I paid $40 online to get a mandolin just to find out if I could play any music, instrument or not. Secondly, I found a mandolin teacher online. My teacher was Zhenya Tochenaya who is a key domra play of WBS. She told me to abandon my mandolin and adopt a wonderful Russian folk instrument called domra. That's the first time I knew and saw the domra. After a couple of lessons, Zhenya introduced me to join WBS and I was addicted to Domra and WBS since then.
Read more of Olga and Li's story on page 35 from our 3rd edition of Reflections.