Literacy Council Welcomes 2021-2022 Board Members & Officers
The Literacy Council of Frederick County's Board of Directors recently welcomed installed new officers, new members, and acknowledged the leadership and extensive contributions of the departing President and board members whose terms recently ended.
New officers (from left to right) include Darrell Batson, President; Geordie Wilson, Vice-President; Catherine Mock, Secretary and Lisa Myers, Treasurer.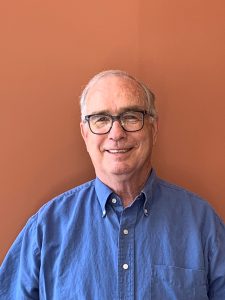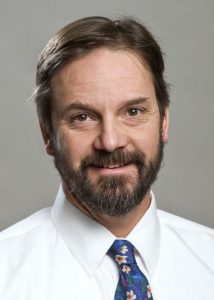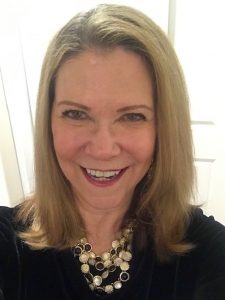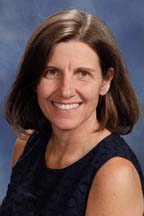 Joining the Literacy Council's Board are: Michael Cohen, Richard Holley, Peter Shuck and Carole Southam.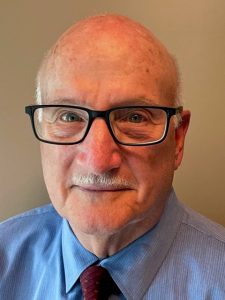 Michael Cohen, is a Literacy Council tutor and retired school district administrator, with decades of experience in instructional programs, English for Speakers of Other Languages (ESOL), gifted and talented, early childhood, Judy Centers and career technology programs in Pennsylvania and with schools in Baltimore, Montgomery and Frederick Counties. He is active as a Mediation Practitioner and provides consultant support for strategic planning and educational programming.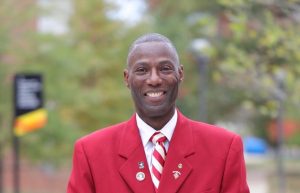 Richard Holly recently completed graduate studies in education with an emphasis on adult basic education while continuing in his profession as the lead occupational therapist at Holy Cross Hospital. He has served for 25 years in active duty and reserve service in the United States Navy and Army Reserve as a hospital corpsman and occupational therapist, in addition to extensive community involvement.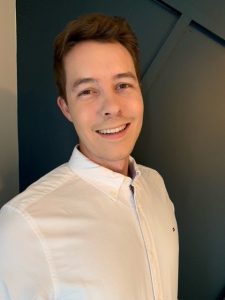 Peter Shuck is a software developer with AvXtel LLC and has extensive IT and digital skills.  He worked as a teaching assistant in the CIS department at Messiah College as well as the database administrator for the Intelligent Water Management System Project with World Vision. He is active in the Frederick community with several community organizations.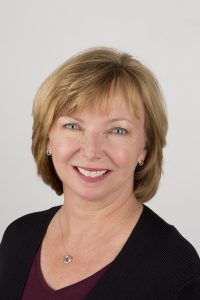 Carole Southam, currently a Literacy Council volunteer with the Finance Committee and previously a tutor, brings a wealth of knowledge in finance and operations management, grants management, and information systems.  The scope of her professional experience with non-governmental organizations includes the United States and internationally as a nonprofit consultant.  She is also extensively involved in the community.
The Board gratefully acknowledges the service provided to the Literacy Council over multiple years by retiring President, James Grissom, M.D. and board members Karen Richey and Niki Thrash.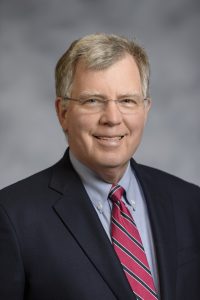 We recognize the leadership and dedication of Jim Grissom, our outgoing Board President for his guidance and steadfast belief in the work of our volunteers and organization during a year in which our community has faced many uncertainties. Jim shared that "serving as President of our Board for this past year, I have had a unique perspective of witnessing the team work and positive support of our Board, our staff, our volunteers, and our students during a most stressful time. I am proud to have been a part of this amazing team that promotes Literacy in Frederick County."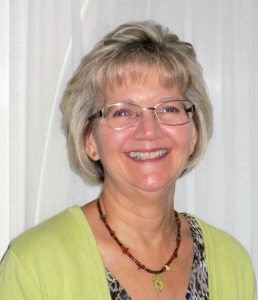 Karen reflected on her multiple years of involvement: "The Literacy Council is powered by dedicated, compassionate people who really care about our community. I'm honored to have worked with an organization that helps our neighbors find pathways to success in their lives through literacy".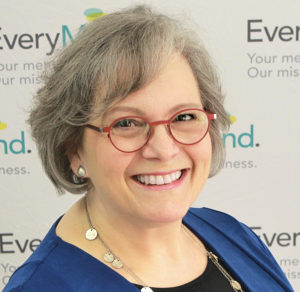 Niki shared … "I am so very grateful to have had the opportunity to serve on the Literacy Council Board of Directors at this pivotal time and enjoyed working to support the staff and volunteers in this critical mission. The Literacy Council is a golden thread in the strong fabric of Frederick County – lifting lives, lifting families, and securing the foundation of our community."
Continuing members of the board include: Caroline Gaver (Board Member Emeritus), Richard Haney, Ed.D., Carmen Hernandez, M.D., Sharon Jacko, Lt. Col. (Ret.), Erik Jones, Leah Knecht, Catherine Mock and Geordie Wilson.
President Darrell Batson offers his perspective on the importance of the Literacy Council's work:
Literacy is essential to everyday life.  Those who can read usually get better jobs, earn more money,  contribute more to the community, have a more stable family life, and have better health.  Literacy is more than simply learning how to read and carry on a conversation.  It is actively participating in the reading and learning process on a regular basis.  As the old saying goes, 'He who does not read is no better off than he who cannot read.'  I am honored to be part of this excellent organization that teaches and encourages literacy among all the residents of Frederick County.  Literacy not only lifts lives, it also magnifies them.
The new members and officers join our robust team of community leaders who oversee and guide the Literacy Council's programs and services and strategic plan implementation.  This includes supporting literacy classes in the workplace for workers in the hospitality industry, and helping families with young children through its collaboration with the Judy Center and four Frederick County Public elementary schools. This past year brought unexpected challenges with the pandemic, and new milestones in embracing and deploying distance learning tools and resources so we could continue to provide classes and tutoring to our adult learners – and by extension, their families at home!
The Literacy Council of Frederick County teaches adults the reading and other English language skills they need to provide for their families and to contribute to the well-being and prosperity of the whole community. You can learn more about ways to volunteer on our website. Listen to what our tutors have to say about their work on this short YouTube video!