2022 Scrabble® Mania Online Auction – April 27 – May 8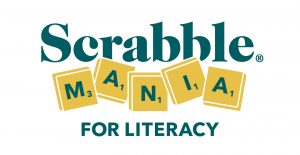 The Literacy Council's Scrabble® Mania Online Auction for Literacy opens for bidding at 6:00 p.m. Wednesday, April 27 through 9:00 p.m. on Sunday, May 8! Our auction opens the day of our Scrabble Mania for Literacy in person event on April 27 at Olde Mother Brewing Company!
The proceeds from this auction will support all of our literacy programs, including: tutoring, community classes, parent and workplace literacy programs. Your donations provide critical financial support so our adult learners gain the fundamental reading and other English language skills that are critical to carrying out everyday life functions to provide for their families.
Please help us reach our goal of $8,000!
Thank you to everyone who contributed to making this year's Scrabble Mania for Literacy event a success, especially our Scrabble® sponsors, auction contributors and our teams!
Please join us in recognizing this year's Scrabble Mania for Literacy event sponsors!
AUCTION DETAILS
Online Auction Dates: Wednesday, April 27 launching at 6:00 p.m. through Sunday, May 8 at 9:00 p.m.
Online Auction Site: Visit our site through Bidding Owl to view over 80 featured items! Browse the items up for auction now and get those bids ready. We have some great items available again this year, like a Week on the Big Island of Hawaii,  a Beach Getaway to Treasure Island, Florida, an Overnight Stay at Mountain Memories at ThorpeWood's Little Pond Cottage, or a Taste of Oxford Maryland Basket. We have something for everyone, including many beautiful art pieces, gift certificates to restaurants, salons, tours and tastings at Frederick County wineries, breweries and distilleries, and tickets for family outings and adventures!
BIDDER REGISTRATION AND TIPS
GETTING STARTED
1) Go to the Literacy Council's Scrabble® Mania Online Auction for Literacy
Direct link: https://www.biddingowl.com/Auction/home.cfm?auctionID=13663
You are welcome to freely review auction items at any time.  If you forget to register ahead of time, you will be directed to register as a bidder or sign in as a bidder the first time you place a bid.
2) Click on Register (top right corner of our Bidding Owl page) and follow the short registration process. If you are registering from your mobile phone, click on the menu button and select Register.
3) You will be directed to your email to confirm your registration. Once you have confirmed, then sign back in as a bidder and continue bidding.
BIDDING
1) Browse the Categories in our auction.
2) Select the item you would like to bid on.
3) Enter correct Bid Amount into the field provided
4) Click Bid and Confirm Bid
5) Congratulations, you are the current High Bidder for the item!
ACCESSING YOUR BIDDINGOWL.COM ACCOUNT ANYTIME
1) Enter www.BiddingOwl.com into your browser's address field
2) Click on Bidder Sign In (at top of the page)
3) Enter your Email login and Password to review your account
​- View your Bid Status and Bid History by clicking on My Bids
GOOD TO KNOW
– In order to receive Text Message Notifications, enter your telephone number under Account Details.   You will receive Text messages when you've been outbid.
ONLINE CHECK OUT
1) Log into your Bidder Account to view your Bidder History
2) Click on the Shopping Cart in the top right corner of the page and follow the short checkout process. Only items that you've WON can be checked out.
Note: Additional instructions will be provided about the checkout process at the end of the auction.
Contact us at info@frederickliteracy.org or (301) 600-2066 with any questions.
RECEIVING YOUR ITEMS
Shipping & Handling:  Winners will be contacted by the Literacy Council the weeks of May 9 & 16 with specific details about auction item pickup.  Items will be available for pickup on designated dates and times at the Literacy Council's office in downtown Frederick.  Winners will be notified of details. Unfortunately, we cannot ship items other than gift certificates. We are located at 110 E. Patrick Street, Frederick, MD, next to the Administrative Entrance to the C. Burr Artz Library (not the public entrance).
Contact Information: Telephone: (301) 600-2066 or Email: info@frederickliteracy.org
Thank you!
Looking for other ways to support our students and programs?
Donate now to support our Spring Literacy Campaign. Give the gift of literacy today!