Learner Spotlight: Meet Lily
Welcome to our monthly Learner Spotlight!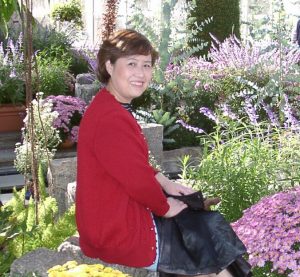 We invite you to meet Lily, our featured student this month in our "Learner Spotlight".  Featured adult learners  represent the Literacy Council's literacy programs, including authors from Reflections: Voices of English Learners, the Literacy Council's literary magazine, as well as adult learners in other programs. Lily recently participated in the Literacy Council's Reflections debut in January sharing her writing from the fourth edition.
Lily is from China. She has been studying at the Literacy Council for a few years. She knows that it is not easy to learn a language, but she never gives up. She learns English from TV, from colleagues, friends and tutors.  Her goal is to speak English more fluently.
We hope you enjoy Lily's stories, "An Anecdote During the Pandemic" and "Hard Work Never Fails". Read about Lily and view all of our students' stories on our Reflections: Voices of English Learners web page!
"An Anecdote During the Pandemic"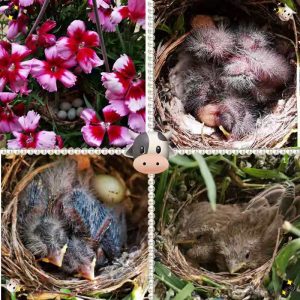 COVID-19 was prevalent in the world, and I hadn't been out for quite a while. Last April, after some hesitation, I went to Lowe's, bought two pots of pink carnation, then hung them on my porch. One morning, when I opened the front door, suddenly a bird flew out from my
carnation. Then I found a nice nest right in the pot. I called out, "Look! There are five eggs in our flower!" My husband went
out, he was also very excited. Apparently, the mother bird was hatching these eggs just now. Since then, watching the eggs became the first thing we did in the morning. After two weeks, we were so glad to see four eggs hatched. The little birds were so cute! Their eyes were closed, their skin was pink, and their beaks were yellow.
"Hard Work Never Fails"
More than 20 years ago, when I was taking some trash to the apartment garbage collection station, I saw a typewriter there. It was black, half old and half new, and all the keys were still there. Why don't I learn typing on this machine? I thought, so I brought it home, borrowed
some typing books from the library, and started to learn typing. However, I thought about giving it up only after three days. I could not believe how hard it was! I had to remember 26 letters plus symbols positions on the keyboard, and which finger I should use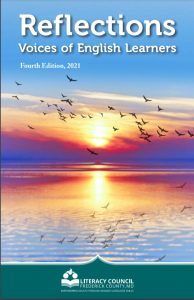 Read more of Lily's stories on pages 28-29 from our 4th edition of Reflections.