Volunteer Spotlight: Meet Brent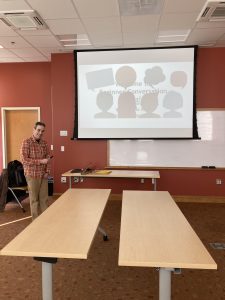 As the Literacy Council celebrates our 60th anniversary of providing the Frederick County community with essential adult literacy programs, our volunteers have been the driving force behind six decades of impact. Brent Gross is one of those passionate volunteers who we are honoring in this month's Volunteer Spotlight, contributing over 180 volunteer hours.  
As part of our strategic plan to expand programs to meet higher demands, satellite class locations are being explored at targeted library branches. Brent, graciously stepped up to help pilot our first satellite ESL Beginner Conversation Class at Walkersville Branch Library. The library branches have been an obvious choice for satellite classes due to their ability to coincide with supporting our students and volunteers with literacy resources. Not only did Brent spearhead the library satellite conversation class but he also took the step from being a volunteer tutor to becoming a volunteer conversation instructor. We encourage tutor volunteers to request training if they are interested in becoming a conversation instructor regardless of prior educational experience.  
Through getting to know our volunteers, Brent has become a reliable volunteer and is always willing to participate in our events. Brent has shown meticulous attention to detail in his assignments and volunteer roles. He never fails to be prepared for his students and learn from others. He is not afraid to ask questions to improve his skills and fosters a growth mindset in his classroom. He gets to know his students and engages them in meaningful conversations to build a community within the class environment.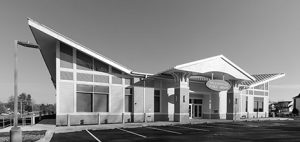 Brent describes the experience he had with the transition from a tutor to an ESL conversation class instructor and facilitator. "I am leading the ESL Beginning Conversation Class at the Walkersville Library. We have had a total of six students attend at least one session. The participants speak a variety of native languages including Spanish, Russian, French, and Japanese. Although the first two classes went well, I was joined by the Literacy Council Program Manager, my first solo class was a little uneven, and I finished too quickly. With help from the Literacy Council, and observing a conversation class led by Gus Guglielmo, I improved my presentation. I chose the subjects to discuss each week, and tried to identify subjects that encourage conversation through personal experiences; food and the weather proved to be the best conversation starters."
Brent embodies our collective community approach. In addition to volunteering at the Literacy Council, Brent also volunteers at Frederick Health Hospital and the Mental Health Association. He is eager to help people in our Frederick County community and always takes the extra step to support others. It takes many community agencies to come together to provide comprehensive support and it is the Literacy Council's goal to continue to partner and be engaged with these organizations in Frederick County.  
"Brent is always the first to offer his services, whatever the task. He approaches all of his endeavors with enthusiasm. He has a great sense of humor and once he commits to something, he follows through.  He also believes firmly in the importance of community and history. He hates not being busy, thinks he has been very lucky and wants to make sure that he does all he can to give back." Lynn Bruton, Literacy Council Basic Literacy Coordinator and Tutor Trainer.  
Brent has always been there for our students and our community, and we are incredible grateful for his years of service and commitment to help Frederick County adults gain the English language proficiency and everyday life skills they need to build a sustainable future and become an integral part of our community. Thank you, from all of us at the Literacy Council!! 
Last year, more than 145 passionate and dedicated volunteers like Brent contributed over 13,100 hours supporting the tutoring, class, parent and workplace literacy programs. The Literacy Council is always seeking volunteers, including class facilitators and instructors! Learn more by registering for a 60-minute Volunteer Information Session offered every month, followed by a Tutor Training Workshop.  All sessions and workshops are currently conducted online.