In Memory of Literacy Council Students
The Literacy Council offers sincere condolences to the families and friends of our special students.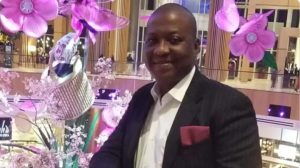 We are greatly saddened by the tragic death of one of our students, 
Ekoue Fabrice Gbadoe,
on February 15, 2023. Ekoue recently began learning with the Literacy Council during Workplace English classes at
Bimbo Bakeries USA
.  His coworkers shared this information with us: Ekoue was a kind, loving and selfless person who touched the lives of so many. He came to USA 10 years ago from Togo. He was a hardworking man dedicated to his job and family. Ekoue and his wife Henrietta have five children. Ekoue provided the family's only income since Henrietta takes care of their oldest son that has a disability. Since the Gbadoe's native language is French, it imposes an additional difficulty for Henrietta to communicate and find a job.
Bimbo Bakeries has set up a
GoFundMe Page
to  help the family, sharing this message: "As we grieve the loss of Ekoue, we are humbly asking for your help to honor him with the homegoing service he deserves. Every little bit helps. The family will be very grateful for any amount you can contribute. If you are unable to donate, we invite you to share this post for awareness." In addition, his sister has set up a second
GoFundMe Page
in support of his family.