Volunteer Spotlight: Fall Classes & Tutor Workshops Kick Off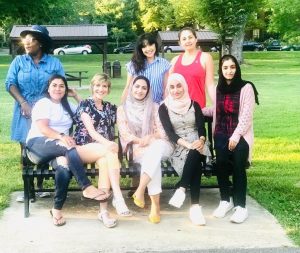 September is all about literacy!  We celebrate the start of fall classes, International Literacy Day on September 8, and Adult Education and Family Literacy Week, September 18-24.  This month's Volunteer Spotlight recognizes our amazing volunteers who are leading our Community Classes and Tutor Training Team!
The Literacy Council is expanding its Community Class program in order to reach more adult learners.  We are excited to offer our Fall Class Schedule targeted for beginning literacy, low beginner, low and high intermediate, and more advanced level Community Classes for adult learners, conducted in person or remotely. Classes will meet weekly through November or mid December.
Community Classes: All Literacy Council students participate in an intake and assessment appointment facilitated by our staff in order to determine the best program placement to meet their needs based on English language proficiency level for listening comprehension, speaking, reading and writing.  If they are very advanced, they are referred to Frederick Community College, enabling the Literacy Council to work with adult learners who are at more beginning levels where they can benefit from the individualized and targeted tutoring and small classes. Gaining confidence is a critical element in learning a new language. The Literacy Council provides a safe, non-threatening and nurturing environment to start these adults on their literacy journey.
Conversation ~ Beginning, Intermediate, Advanced and Student-Led
The Beginning, Intermediate and Advanced Conversation Classes are for adults who want to improve their ability to speak and understand American English. They practice conversation skills and pronunciation while learning about many subjects, including holidays, food, travels, family, life skills, current events, American history, common idioms and more.
In the Student-Led Conversation Class, students meet to plan the class and class strategies. Students themselves give presentations and mini-presentations about their country of origin, first year in the United States, or anything else of interest to them. Idioms are discussed. They also read the newspaper News for You for practice in pronunciation and break down into smaller groups to have discussions.
Our volunteer instructors are critical!  We invite you to meet our volunteer instructor team!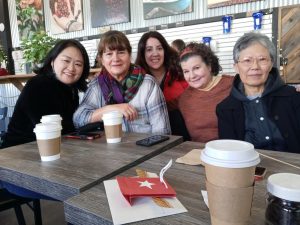 Catherine, will be teaching Writing 1 & 2, a Writer's Workshop, and also will facilitate our weekly Student-Led Conversation Class. Pictured is Catherine (second from right) meeting with her writing class students for coffee.  The writing classes review sentence building and vocabulary, and students work on writing different kinds of paragraphs such as an opinion paragraph and a descriptive paragraph.  The Writing Workshop is an advanced course for high-intermediate to advanced students who want to improve their writing.  Students are invited to bring in their work weekly for critiques.  The narrative structure and focus is on nonfiction creative writing, but any work that the students wish to pursue will be encouraged.  Catherine is also the co-editor for Reflections: Voices of English Learners, a literary magazine featuring students' original stories and has taught over 30 classes for the Literacy Council!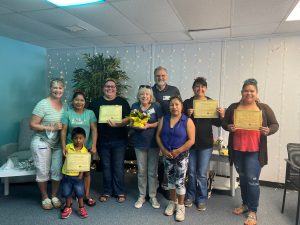 Lynn and John (pictured on right) and Erin (lower right) will be teaching Parent Conversation Classes again at Butterfly Ridge and Waverley Elementary Schools.  FCPS staff help to recruit parents who are then assessed by the Literacy Council to be placed in classes at the right level.  Parents meet at the school for tutoring and classes as part of our Parent Literacy Program.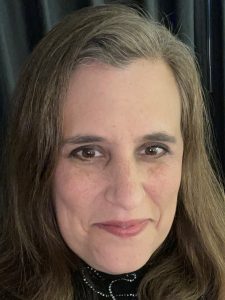 Classes focus on helping the parents to gain English language proficiency that can specifically help them support their children's education, including understanding communications sent by the schools.  Thanks to our collaboration with the Judy Center for providing childcare!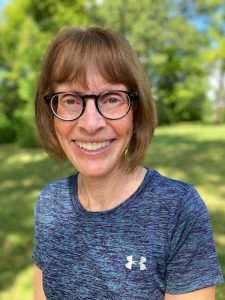 Eileen will be teaching Beginner Reading and Phonics using the Talk of the Block series which focuses on short and long vowels, stories and activities. Eileen has been teaching classes since 2020, and this will be the seventh session she has conducted!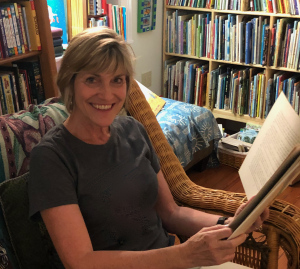 Judy will be teaching an evening Intermediate Conversation class, in addition to her teaching at FCC!  This will be her seventh class conducted at the Literacy Council.  Students will role play everyday situations to strengthen listening, speaking, and conversation skills.  The picture at the top of this article  is Judy's class meeting at Baker Park last summer!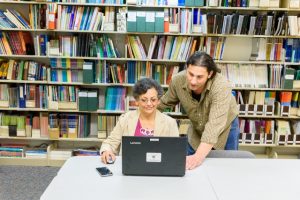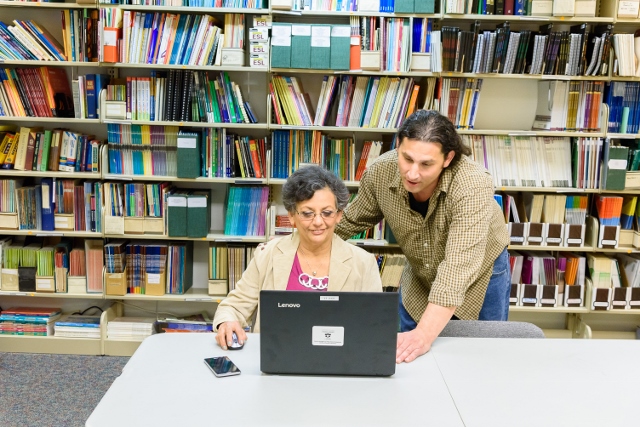 Gus will be teaching two in person Beginner Conversation Classes in the Literacy Council's classroom. This will be his tenth class with the Literacy Council!  Gus specifically requests the opportunity to work with beginner level students who are often very hesitant to take risks practicing speaking.  Gus makes it a point to create a welcoming and supportive environment to help students build their confidence.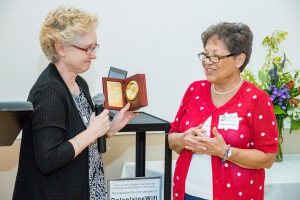 Marianne will be leading her fifth U.S. Civics class that will include weekly field trips around the City and County! Read more about Marianne's work with the Literacy Council in her previous Volunteer Spotlight!  The goal of this class is to let students practice their English language and communication skills in authentic life skills settings. Some of our lessons in the classroom will introduce vocabulary and background for history, government, culture and civic opportunities in our city and county. We will listen, talk and learn in English. There are no textbooks or tests, just the enjoyment of learning. Marianne has volunteered as a tutor, workplace and community class instructor, tutor trainer, and is an Elizabeth Seligmann Award recipient, the Literacy Council's highest volunteer award.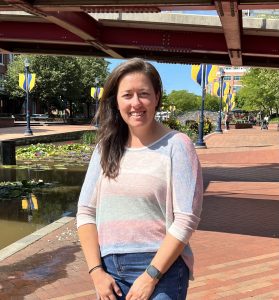 Jade (see right) will be teaching an in person, and Beth (no photo available) remotely, Listening, Speaking and Reading classes this fall, as part of an effort to teach more curriculum-based classes.  Students will use the Ventures curriculum, including a student workbook.  This is Judy's first class with the Literacy Council, and we are excited for her to bring her previous ESL teaching experience to our students in Frederick County.  In these classes, students will practice different skill areas, including: listening, speaking, and reading. They will practice asking and answering questions about comparing preferences/likes. Grammar may include a review of present, past and future. Students will learn comparisons and the present perfect. They will practice describing problems and solutions and talking about community events.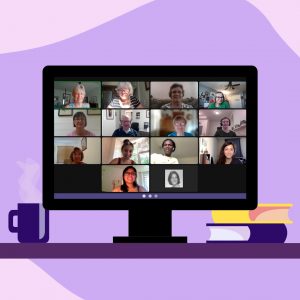 Tutor Training Workshops:
We are also kicking off our Fall/Winter schedule of Volunteer Information Sessions and Tutor Training Workshops. Thanks to our volunteer Tutor Training Team, Tutor Training Workshops are offered throughout the year, together with the  Literacy Council of Washington County. Check them out!  Please help spread the word and share our training flyer with your networks. We are always in need of more tutors and class instructors.
Thank you to our Tutor Training Team (Caroline, Catherine, Sarah, Lynn, Becky, Karen) for preparing new volunteer tutors to work with individuals and small groups in our Tutoring Program!  Congratulations to our July Tutor Training Graduates!
Workshops provide an introduction to teaching Basic Literacy Students (native English speakers) and English Language learners. Updates are provided about the needs of students on our waiting lists, hands on resources and tips for lesson planning, conversation practice, vocabulary. pronunciation, grammar, reading instruction, writing, the language experience, how to use WhatsApp, and getting started with your student.
The Literacy Council of Frederick County provides adults with pathways to essential literacy skills. Success for the individuals and families we seek to serve rests on a collective community approach that shapes a full path to a thriving life. You can learn more about ways to volunteer on our website. Listen to what our tutors have to say about their work on this short YouTube video!