Volunteer Appreciation Week 2021: Celebrating Our Volunteers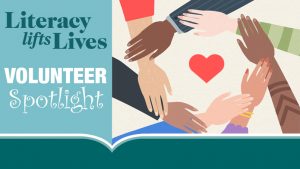 The Literacy Council is celebrating Volunteer Appreciation Week April 18-24 by paying tribute to our 150+ wonderful long-time and new volunteers!  You know what it takes to serve our community seven days a week.  Whether you are volunteering in the office (remotely now!), coordinating our programs, tutoring your students weekly, teaching classes, serving as a member of our board of directors, training tutors, helping with community outreach, serving on one of our many committees, maintaining our computers, supporting our Scrabble Mania for Literacy fundraiser, writing grants, or any of the many other volunteer tasks, we couldn't meet our community's needs without you!
This past year, our students have faced many obstacles during these challenging times of the COVID-19 public health emergency – unemployment, loss of income, health risks, challenges accessing food, and basic essentials.  Think about what it takes to understand emergency alerts, navigate a smart phone or computer, access health resources, support your children's education, understand school communication, maintain stable employment, apply for a job or health insurance, read a prescription label.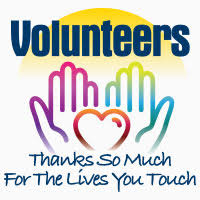 And you rise each day to meet the challenge! Each of you brings multiple attributes and strengths to your work with the Literacy Council and our adult learners. Thank you for continuing to support our students throughout this past year, using any and all means necessary! Thank you for embracing change. Thank you for being a trusted and devoted source of information for your students. Thank you for your willingness to learn, serve, and engage in new ways. 
This week we especially highlight three characteristics that stand out among so many others … your compassion, your perseverance, and your generosity of spirit. We hope you enjoy our special tribute this week to YOU, our Literacy Council superheroes, who Lift Lives through Literacy, every day.
Please watch these wonderful video testimonials developed for our volunteers. They will also be shared on the Literacy Council's social media platforms this week.  Please follow us on social media!
Facebook: https://www.facebook.com/literacycounciloffredco/
Instagram: https://www.instagram.com/literacycounciloffredco/
Twitter: https://twitter.com/LitCouncilofFC
Day 1 (Monday, April 19): Volunteer Appreciation Week 2021
It's National Volunteer Appreciation Week! Jim Grissom, Literacy Council Board President, introduces our week-long celebration with this heartfelt message of gratitude for our many volunteers!
Day 2 (Tuesday, April 20): Literacy Council Volunteers – Compassion
It's National Volunteer Appreciation Week! Literacy Council volunteers are caring, friendly, and compassionate. No wonder many of our tutors and students become like family to one another. We like to say our volunteers are the heart of our organization!
Day 3 (Wednesday, April 21): Literacy Council Volunteers – Perseverance
It's National Volunteer Appreciation Week! Our adult learners often encounter challenges in their lives that can interfere with their learning. Our volunteer tutors and coordinators are patient and determined to help our students succeed!
Day 4 (Thursday, April 22): Literacy Council Volunteers – Generosity of Spirit
It's National Volunteer Appreciation Week! Our volunteers often "go the extra mile" for our students. The excitement and energy they bring to our organization touches all and grows exponentially.
Day 5 (Friday, April 23): Literacy Council Volunteers – Final Thank You!
It's National Volunteer Appreciation Week! We've taken a whole week to convey our gratitude for our volunteers, yet we can still say more! Thank you to all! Literacy truly does lift lives! 
Sincere thanks to Shira Kundinger on our Events Committee for her inspiration and creativity developing these videos to recognize our volunteers!
A Message from our Board President, James Grissom
Where would the Literacy Council be without our volunteers? We started in 1959 as a small group of volunteers. Today we have over 150 volunteers who have led us into the 21st century. Our volunteers have persevered and remained engaged during this year of COVID shutdowns. Our volunteers share our passion of Literacy Lifts Lives.
Our volunteers give of their time to tutor our students, both Basic Literacy and English as a Second Language. Our volunteers help us to run and coordinate our office operations, teach new volunteers to become tutors, help us to plan and carry out our events – Celebration of Achievements, Scrabble Mania, and our silent auction, and coordinate the creation of our annual literary magazine of Reflections: Voice of English Learners where our students share their stories and memories.  Our board of directors are also volunteers, leading our organization forward.
 During the week of April 18-23, our staff of Literacy Council of Frederick County and our board of directors give a heart felt thank you to our volunteers for all that you do to reach our collective vision of a community where literacy is attainable for everyone.
 Jim Grissom
Tutor – 2016-2019, President, Board of Directors 2020-2021