United Way Day of Action Volunteers Paint Study Rooms
October 4, 2019 – Thanks to United Way of Frederick County for another fabulous Day of Action to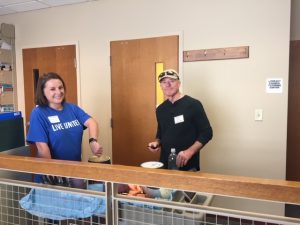 benefit our community.  Over 484 volunteers from over 25 businesses dedicated their time to serve the Frederick Community working on 42 service projects, with over 2,400 volunteer hours contributed to our community.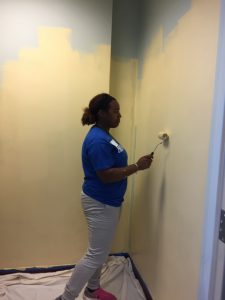 Led by Literacy Council volunteer tutor Pat Kennedy (who also happens to be a Habitat for Humanity volunteer), a team of 8 volunteers from Frederick County government spent the day painting three study rooms and the entrance to our classroom!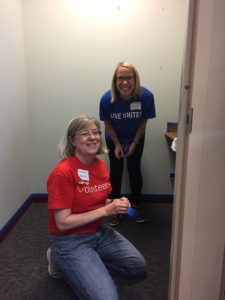 Study rooms are used by our volunteer tutors and students daily throughout the week and our classroom hosts multiple community classes held six days a week!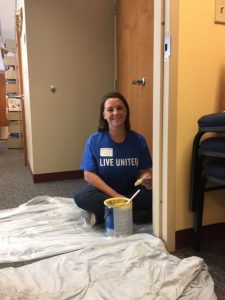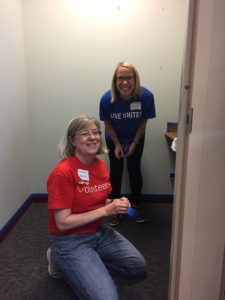 Thanks to their help, we can provide a warm, welcoming location for learning.  We love our freshly painted tutor rooms, and I'm sure our students and volunteers will too!  Last year's Day of Action Project completed painting the first three study rooms.
The Literacy Council is a United Way of Frederick County Community Partner.