Learner Spotlight: Meet Silvia
Welcome to our monthly Learner Spotlight!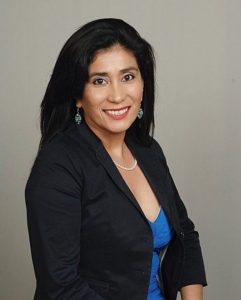 We invite you to meet Silvia, one of our students who will be featured each month in our new "Learner Spotlight".  Adult  learners will represent all of the Literacy Council's programs, including authors from Reflections: Voices of English Learners, the Literacy Council's literary magazine featuring student writing, as well as other students.
I'm Silvia, originally from Lima, Perú. In Perú, I am an attorney and when I came, I barely spoke a few words.  I would define myself as a kind and persistent person with compassion for others, eager learner with a mischievous sense of humor as well as an infectious personality.  About my hobbies, I enjoy practicing sports, reading books, as well as singing karaoke at my house.  Currently I hold a B.A. in the Paralegal Program at Frederick Community College.  In addition, I attend the writing classes, book club and conversation classes at Literacy Council of Frederick County and I love it!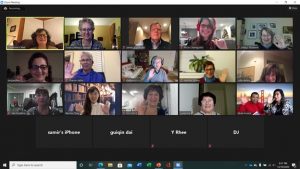 We hope you enjoy Silvia's story "Finishing School in a Global  Health Pandemic". Silvia shared her story in December at the Literacy Council's debut Reflections event.  View our all of our students' stories on our new Reflections: Voices of English Learners web page!
"Finishing School in a Global Health Pandemic", by Silvia
How do I feel after completing pre-law class at Frederick Community College?  Wow, I finished and wow!!  I have a mix of emotions. I was working nonstop at my classes, and then on March 12th everyone stopped. No more on campus classes. The program I was enrolled in switched to virtual and finished in May 2020.  It is now concluded, finite the end.  To be honest, I feel weird. I never thought I would be finishing FCC with a global pandemic health crisis.  Graduation ceremony is moved to fall of 2020 and "Quizás" (Spanish meaning of perhaps) will be online, and summer 2020 with the virus still a threat is canceled.  So, how does it feel from my perspective?  With a bizarre feeling about the end of the Paralegal program at Frederick Community College, with a frustrating graduation ceremony and yet I feel thankful for this 2020.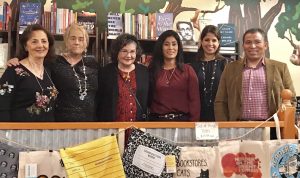 I feel that one day I can go to school and literally the next day I stop attending at least in person.  One day I was a student and then on Thursday calls from professor Thomas explained that the college will be closed until further notice. In other words, I worked every day in classes, studying at the law library and meeting with the tutors.  Moreover, the pandemic would not allow any student to do anything at college.  Even more, I concluded my classes online, studying late into the night at  home with zero college contact.  I miss Dr. Parker, attorney Shapiro and Professor Teresa Clark and professor Laura "Laurita" Cordova.  I missed my productive work at the law library.  I missed the collective work at FCC.  I missed the Spanish club, Paralegal Student Association, and seminars. I missed all the opportunities that the college provided for me.  In addition, I miss Catherine and Miss Marianne at the Literacy Council. I also miss Laurie and the Scrabble Mania event. Sadly, it was canceled.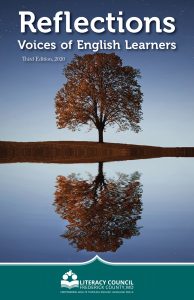 Read more of Silvia's story on page 44 from our 3rd edition of Reflections.