Learner Spotlight: Meet Ivan
Welcome to our monthly Learner Spotlight!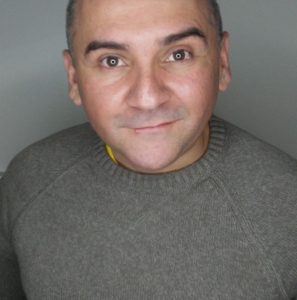 We invite you to meet Ivan, our featured student this month in our "Learner Spotlight".  Featured adult learners will represent all of the Literacy Council's programs, including authors from Reflections: Voices of English Learners, the Literacy Council's literary magazine, as well as other students.
I am Ivan D., actor and Venezuelan journalist.  Always very grateful to the Literacy Council, I started studying English with you and thanks to all the staff I have been able to make great progress in the U.S.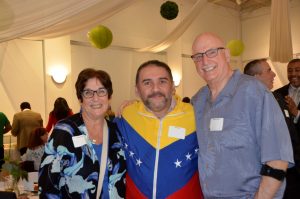 Hear more about Ivan and his work with his tutor, Michael C. in this short video on the Literacy Council's YouTube channel.
We hope you enjoy Ivan's story "The Theater is a Mirror of Our Lives". View our all of our students' stories on our new Reflections: Voices of English Learners web page!
On every March 27 since 1961 we celebrate International Theater Day.  The day is sponsored by the International theater Institute (ITI) and the World Theater Community.  During this celebration, a theatrical representative is honored and chosen to develop a message or reflection for the theater arts community.  This individual composes a brief reflection that addresses the impact of modern-day theater on and its relationship to contemporary society.
In 2016 that honor was bestowed upon the acclaimed Russian theater director, Anatoly Vassilev.  In simple words, Mr. Vassilev reflected a profound truth about the theater.  He said, "In life there is one art that represents history, comedy, and tragedy; theater represents everything."
Read more of Ivan's story on page 24 from our 2nd edition of Reflections.