Book Club Explores "As Far As the I Can See"
Written by Catherine Coundjeris, Book Club Facilitator and Writing Classes Instructor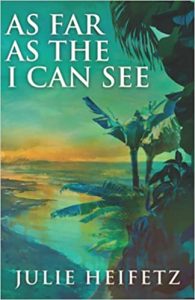 This summer's Book Club at the Literacy Council met for four sessions and had the special treat of reading a book, As Far as The I Can See by fellow tutor Julie Heifetz. It was a page turning memoir of Julie's experience working for a five-star resort in the Yucatán peninsula in southeastern México. The book presented like a novel, depicting breathtaking scenery and prose that read like poetry. We met on Zoom and Julie was able to join us for an author interview.  Students were able to ask Julie about the writing process and she shared her experience performing monologues and interviewing Holocaust survivors for her books, "Too Young to Remember" and "The Oral History of the Holocaust". She also published poetry and the musical "Sara's Song", which won a regional Emmy.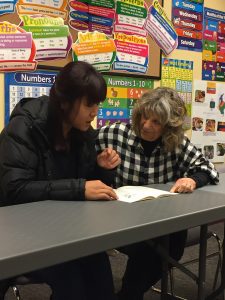 Her interest in others and their stories began as a young woman, "Ever since I was a child listening to my Austrian-born grandfather tell stories about his twenty-four years living in Broken Bow, Oklahoma, which was Indian territory, before Oklahoma became a state, I have been mesmerized by the stories of real people."  She shared her advice on writing by telling the students to keep their stories to themselves until they write them down.  Too much oral sharing before one sits down to write diminishes the reason to write in the first place.  Hence she never shared her story of Torbellino until she wrote the book. Another revelation about her as a writer involved revision, which takes a great deal of her time and she told the students don't worry about getting it right the first time.
Members of the Book Club included:  Y R., Jamila T., Sungheui P., Maria V., Wenfei Z., Monica A., Dayanna E., Silvia M., Jenny C., and tutor, D. J. M.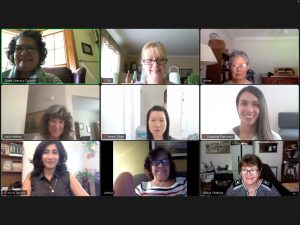 The students were very enthusiastic about reading Julie's book and participating in a book club with a real author.  Maria said, I would like to thank you for doing a book group or book club. I enjoyed it because I liked the story and meeting its author. I identified with this story, by the fact of living the experience of being in another country that is not yours and by the difference in language. This book "As Far As The I Can See" is full of suspense and funny moments. Through its different characters, from different culture of another country, we learn and get to know the idiosyncrasies of a people. The book club helps us a lot, to increase our vocabulary and lead us to a deeper understanding of reading. Thanks for giving us this opportunity to improve our English and meet different authors, and different points of view and different experiences too.
Y was touched by the deeper meaning of the book and engaged Julie with lively questions:  Thinking back, Julie was telling us who she truly is throughout the book; enduring in disbelief dysfunctional human behavior in that beautiful location and condition in Yucatán Jungle.  She lived moment to moment by trusting her kindness and goodness which lie deep down in her core. She was a hero to those who deserved it and most of all to herself, a successful journeyer.    I thank Ms. Catherine for providing us for a chance to read the book.
Another student, Jenny was engaged with the mental exercise of joining a book club:  But I really like this summer's book club, because this club push me to keep reading and improved my writing also. And I was very excited when I saw the author. Thanks so much for your hard work!
Sunghei shared her reaction to the experience: The Summer book club always give me great motivation, especially at this time.  Because I could be into the story, and I felt like same feeling with the author as a stranger, like lack of other languages, other position, which I have never expected in my country.  The story challenges me, and encourage me to be hang in there. 
We also had a tutor who joined us, D.J.  And she had this to say about the experience:  Having the author take part in the sessions was an added bonus. In the past we typically read a book about struggles, which individuals experience when they come to the US, especially adjusting to a new culture and language. This book turned the tables and we got a chance to experience what it was like for an English-speaking American to try to work, live and build relationships in a non-English-speaking country.  It was also interesting to learn about her writing process as it seems like some of the Literacy Council students are working on writing projects of their own.
We have been holding the Book Club for several years now, and have read such books as The Distance Between Us: Memoir by Reyna Grande, Enrique's Journeys by Sonia Nazario, A Revolution is Not a Dinner Party by Ying Chang Compestine, and The Kite Fighters by Linda Sue Parks.  We are open for suggestions for our next Book Club meeting, which will be sometime in December/January.  An announcement will be made in our upcoming class schedule for the Fall and Winter.