In Memory of Literacy Council Volunteers
The Literacy Council offers sincere condolences to the families and friends of these wonderful volunteers.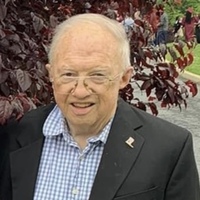 Alan Duke, 77, passed away on November 7, 2023.  Alan devoted his life to service for others. He volunteered with numerous organizations including the Literacy Council of Frederick County where he became a tutor in 1984 while employed at the Department of Defense. He was a long time supporter of the Council.
We appreciate his service and support for the Literacy Council and its students.
On September 13, 2022, Gene Beall passed away at the age of 96.  After retiring from a 42 year career in broadcasting in Washington, D. C., Gene fulfilled his passion for helping others by volunteering with the Literacy Council as a Basic Literacy tutor beginning in 1997 and continuing through 2011.  Through tutoring, he met some dear lifelong friends.  One of his students stayed in touch with him throughout his life and was even with him when he passed away.  Those of us who knew Gene are glad to have known him.  We are thankful for the many years he devoted to helping his students, and his ongoing support for the Literacy Council's programs after he retired from tutoring.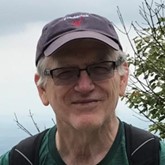 Kim Doyle, 75, passed away on July 11, 2022.  He was an athlete, scholar and Vietnam War veteran.  After retiring from the Federal Bureau of Prisons, he began volunteering as a Literacy Council tutor in January, 2018.  He loved working with his students, and he tutored and taught a conversation class until the end of June, shortly before his death.
We are thankful for Kim's generous service to his students and the Council.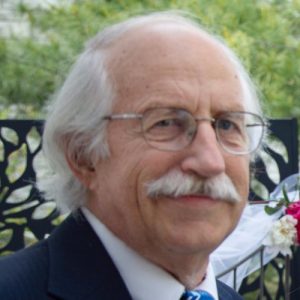 Bruce Kenworthy, 73, passed away on October 8, 2021.  Bruce told people his line of work was "books and kids."  He carried that forward by volunteering both at Middletown Elementary School and as a Literacy Council tutor and supporter.
We are grateful for Bruce's service to our students and support of the Council.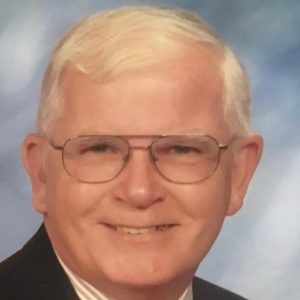 Colonel Richard F. Dyer, USAF (ret.), 82, passed away on October 7, 2021.  Richard served in the United States Air Force for more than 30 years and retired from Fort Detrick in 1990.  He then worked in Frederick as a pharmacist and in 1998 became a tutor in the Council's Basic Literacy program.  He was elected to the Board of Directors in 2002 and served until 2006.
We are thankful for Richard's years of service to the Council and our students.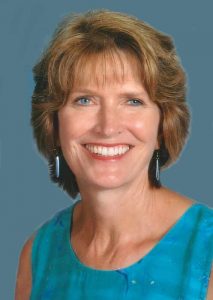 On February 26, 2021, Karen Lee Nagy passed away at the age of 77.
After retiring in 2015 as an ESOL teacher, Karen began volunteering with the Literacy Council in 2016 as a tutor.  In 2017, she became one of the Council's ESL Tutor/Student Coordinators, helping to match students with tutors and providing support to tutors.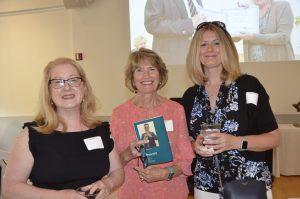 She gave generously of her time weekly in the office to this challenging position, in addition to faithfully tutoring her two students. Karen was our friend, our colleague, and a beloved teacher to many.
We are grateful for Karen's service to her students, our tutors and our community.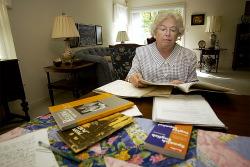 Alice Brouillet, a long-time Literacy Council volunteer, passed away on September 3, 2020 at the age of 86.
Alice first volunteered with the Council in 1978 but became inactive due to other commitments.  Upon her retirement from IBM in 1992, she returned to LCFC and tutored about 30 students one-to-one from 1993 – 2012. These included Basic Literacy, ESL, Computer Assisted, and incarcerated students.  She also conducted ESL Conversation classes.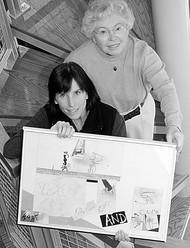 Alice wore many other LCFC hats from 1993 – 2014.  She served as a Board Member, Board Secretary and 3 terms as Board President, was the Computer Tutoring Coordinator, the Service Awards chairman, a public speaker, a workshop helper, an office staffer, and the ESL Tutor/Student Coordinator.
Her final gift in support of the Council was a bequest to our Betty Seligmann Literacy Endowment Fund that is held at the Community Foundation.  We are grateful for all that Alice contributed to the cause of literacy in our county for so many years and into the future through her generous bequest.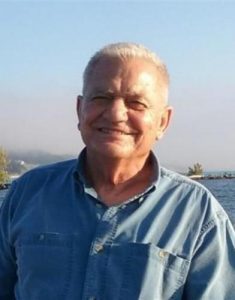 On August 9, 2020, Ron Adams passed away at the age of 76.
After retiring in 2006, Ron volunteered in many ways in the Frederick community.  He began with the Literacy Council in 2008 and was a dedicated ESL tutor who worked with several students through the years and gave over 1,400 hours of his time.  He was still tutoring until suffering an injury in June.
We are grateful for Ron's service to his students and community.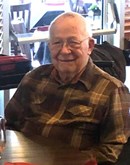 On January 8, 2020, Samuel Keiter passed away at the age of 88.
Sam was a dedicated tutor for a number of years beginning in the early 2000s.  He helped out in other ways, including reviewing our financial statements.
We are grateful for Sam's service to his students and our community through the Literacy Council.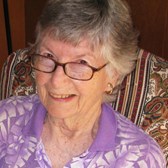 On October 27, 2019, Gay Mullican passed away at the age of 90.
Gay spent her working life as a math teacher, and then after retirement she began volunteering with the Council in 1982.  She tutored students in reading and math, and later she taught students who were learning English.  She, along with another tutor, was a leader of one of our earliest Conversation classes.
In addition to working with students, she joined the Board of Directors and became the Literacy Council treasurer, a role she filled from 1998 – 2004.  She also helped to staff our office – at that time we had no paid staff, and Gay was one of a group of volunteers who worked three-hour shifts to keep our office open.  She even helped train new tutors by teaching the math segment of our training workshops.
It was an honor to know and volunteer with this exceptional lady.  Her years of dedication to adult literacy had an impact on many people.  From Caroline Gaver, Literacy Council Volunteer.
On September 25, 2019, Frances Rondum passed away at the age of 95.
Fran was a dedicated volunteer in helping our adult learners work toward their goals. She became an English as a Second Language tutor in 1982, and she also worked as an office staffer, helping to keep the office open for students and tutors. She even talked her husband, Svend, into using his carpentry skills to install shelving in our storage closet. She was a snow bird, spending winters in Florida, so we always missed her when she was away and welcomed her back each year.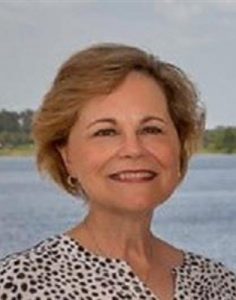 On November 6, 2019, Mary Elden passed away unexpectedly at the age of 59.
Mary was a devoted tutor to her student, since she began volunteering in early 2017 and found added purpose to her full life through volunteering with the Literacy Council.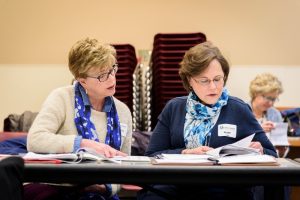 We are grateful to Mary for contributing her skills and time to her student.  She was a pleasure to work with and we are saddened by her loss. From Laurie Fisher, Executive Director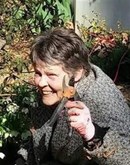 On September 27, 2019, Sherry Nicholson passed away at the age of 72.
Sherry became a tutor in early 2014 and found great meaning in tutoring several individual students as well as teaching a Conversation Class at the Urbana Senior Center before having to stop in late 2018 due to her health.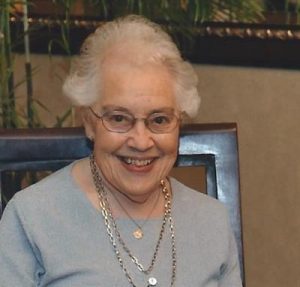 On July 14, 2018, Elizabeth Derr passed away at the age of 89.
Elizabeth volunteered for the Literacy Council continuously since she began as an office staffer in 1988 until reluctantly retiring, at the age of 88, in 2016.  She became a tutor in 1989 and worked with several students.  Soon after, she became the Supplies Chairman, responsible for keeping track of and ordering all or our supplies and teaching materials.  She continued working the Thursday morning shift in the office each week. She was the go-to person for anything you needed to know about the office, and she was the one who could find what you were looking for, from a book to a paper in the file cabinet.  In 2011, she was the recipient of our highest honor, the Elizabeth H. Seligmann Award.  Read more here.
We are thankful for the privilege of knowing Elizabeth and for her many years of service to our students, tutors and the Council.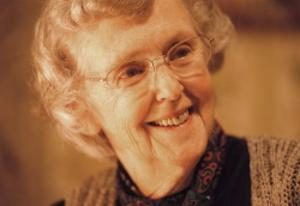 On June 13, 2018, Joyce Routzahn passed away at the age of 88.
Joyce began volunteering with the Literacy Council in 1976, after becoming certified as a tutor.  She was an elementary school teacher who tutored many children as well as our Literacy Council adult students – she often worked with as many as six adults simultaneously.  Over the years she tutored more students than she could count and was still tutoring a student as recently as six months before her death. Soon after beginning with the Council, she became a tutor trainer, helping to train hundreds of new tutors until finally retiring at the age of 80.
She had exceptional knowledge and skills, but perhaps most outstanding was her cheerful, positive outlook.  Each student, group of new tutors, or situation presented a new challenge – an opportunity and a learning experience for her, and her enthusiasm was infectious.  She always wanted to continue learning new things.  Read more here.
Those who knew her were very fortunate, and we are grateful for her gifts of her time and talents for so many years to the cause of adult literacy as well as for her very generous bequest to the council to help carry the work forward.