In Memory of Literacy Council Volunteers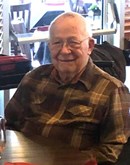 On January 8, 2020, Samuel Keiter passed away at the age of 88.
Sam was a dedicated tutor for a number of years beginning in the early 2000s.  He helped out in other ways, including reviewing our financial statements.
We are grateful for Sam's service to his students and our community through the Literacy Council.
https://www.legacy.com/obituaries/fredericknewspost/obituary.aspx?n=samuel-charles-keiter&pid=194992696&fhid=9956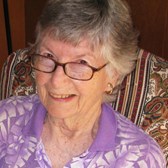 On October 27, 2019, Gay Mullican passed away at the age of 90.
Gay spent her working life as a math teacher, and then after retirement she began volunteering with the Council in 1982.  She tutored students in reading and math, and later she taught students who were learning English.  She, along with another tutor, was a leader of one of our earliest Conversation classes.
In addition to working with students, she joined the Board of Directors and became the Literacy Council treasurer, a role she filled from 1998 – 2004.  She also helped to staff our office – at that time we had no paid staff, and Gay was one of a group of volunteers who worked three-hour shifts to keep our office open.  She even helped train new tutors by teaching the math segment of our training workshops.
https://www.legacy.com/obituaries/name/gay-mullican-obituary?pid=194325384
On September 25, 2019, Frances Rondum passed away at the age of 95.
Fran was a dedicated volunteer in helping our adult learners work toward their goals. She became an English as a Second Language tutor in 1982, and she also worked as an office staffer, helping to keep the office open for students and tutors. She even talked her husband, Svend, into using his carpentry skills to install shelving in our storage closet. She was a snow bird, spending winters in Florida, so we always missed her when she was away and welcomed her back each year.
https://www.legacy.com/obituaries/name/frances-rondum-obituary?pid=194004840
It was an honor to know and volunteer with both of these exceptional ladies, Gay and Fran.  Their years of dedication to adult literacy had an impact on many people.  From Caroline Gaver, Literacy Council Volunteer.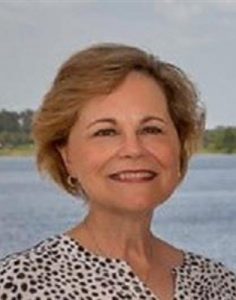 On November 6, 2019, Mary Elden passed away unexpectedly at the age of 59.
Mary was a devoted tutor to her student, since she began volunteering in early 2017 and found added purpose to her full life through volunteering with the Literacy Council.
We are grateful to Mary for contributing her skills and time to her student.  She was a pleasure to work with and we are saddened by her loss. From Laurie Fisher, Executive Director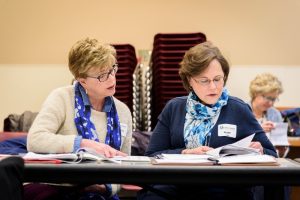 https://www.legacy.com/obituaries/fredericknewspost/obituary.aspx?n=mary-elden&pid=194400455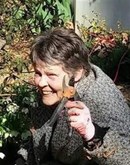 On September 27, 2019, Sherry Nicholson passed away at the age of 72.
Sherry became a tutor in early 2014 and found great meaning in tutoring several individual students as well as teaching a Conversation Class at the Urbana Senior Center before having to stop in late 2018 due to her health.
https://www.legacy.com/obituaries/fredericknewspost/obituary-search.aspx?daterange=180&firstname=sharon&lastname=nicholson&countryid=1&stateid=24&affiliateid=3187
The Literacy Council offers sincere condolences to the families and friends of these wonderful volunteers.