Distance Learning Tools Expand Access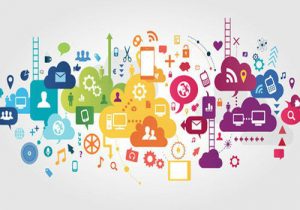 Distance learning tools are now expanding access to learning.  Soon after the Literacy Council's staff and volunteers were forced to work remotely due to the Coronavirus/COVID-19 public health emergency, it quickly became apparent that in order to provide much-needed support to adult learners served by our programs, now was the time to embrace learning using any and all tools available!  There is nothing like a real emergency to learn new skills!
Jennifer Szabo, Program Manager, quickly organized two online surveys to gauge needs, access to technology, schedules and availability among the Literacy Council's 130+ volunteer tutors and 200+ adult learners who participate in the organization's tutoring and class instruction programs. The survey results are guiding the formation of spring online classes, and helping tutors and students who are able to continue their tutoring lessons online.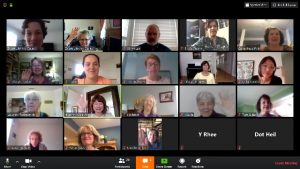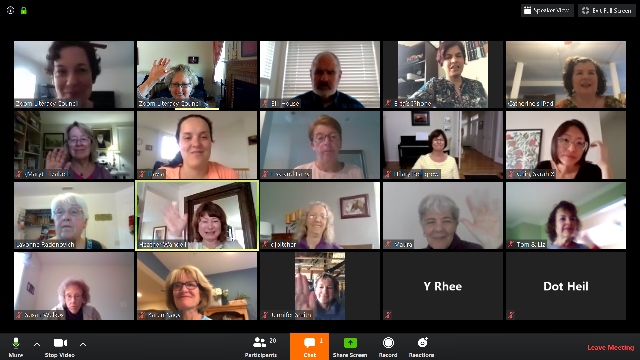 Regular online meetings are held with the team of ESL and Basic Literacy Volunteer Coordinators who normally cover weekly shifts in the office to coordinate tutors and students. Reports submitted online from tutors provide updates on their efforts to communicate and continue tutoring online, as well as any immediate needs from students.  New virtual "Tutor Chats" are being conducted to check in with tutors and share tips and lessons learned for using platforms such as Skype, WhatsApp, Google Hangout, Facetime, etc. to connect with students and their families.
After a brief orientation on how to use Zoom, the Literacy Council's Spring intermediate, advanced conversation and writing classes are underway!  Volunteer Information Sessions for prospective volunteers are now offered virtually to learn more about volunteer opportunities. Our Tutor Training Team is also working on an updated workshop format that will include a new online pre-training assignment to shorten the length of the workshops, and we are exploring using Zoom for our summer workshop!
LEARNING UPGRADE® 
The Literacy Council is now offering a new mobile learning option called Learning Upgrade® which is a fun and engaging digital solution adult learners can use to build their English, math, and digital literacy skills.  Jennifer Szabo has been surveying tutors and students to invite a cohort of adult learners to participate this spring in the multiple courses available.
Now anyone with a smartphone, tablet, or computer can learn English, math, and digital literacy skills to succeed in school, earn a diploma, get a better job, or enter college. Engaging lessons feature songs, videos, games, and rewards. Learning Upgrade will put your learners on a path to success!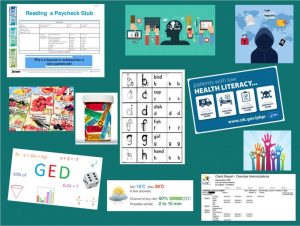 Learning Upgrade enables adult learners to study anywhere using their own smartphones or computers. Over 900 English and math CCRS-aligned lessons help accelerate growth in literacy, ESL, ABE, and GED® classes. The highly anticipated new Digital Literacy course teaches standards-based digital literacy skills needed in today's technology-driven society. Learning Upgrade is used by adult learners at adult schools, community colleges, libraries, literacy centers, and more!
For more information for Literacy Council students: Contact Jennifer Szabo at jenniferszabo@frederickliteracy.org
Thanks for funding from The Community Foundation's COVID-19 Emergency Response Fund and ProLiteracy's Mobile Learning Fund.
Refer to the LCFC COVID-19 Updates Page for emergency resources, updated tools for Basic Literacy and English Language Learners to continue learning from a distance, accessing the internet, and utilizing free online materials which are provided there and are updated regularly.