Volunteer Appreciation Week: Celebrating Our Superheroes

The Literacy Council is celebrating Volunteer Appreciation Week April 19-25 by paying tribute to our 150+ wonderful long-time and new volunteers!  You know what it takes to serve our community seven days a week.
Today, the adult learners we support through our adult literacy programs are facing even greater obstacles than ever before during these unprecedented times of the COVID-19 public health emergency – including unemployment, loss of income, health risks, challenges accessing food and other basic essentials, supporting their children's education from home.
Our volunteers are rising to meet the challenge! Great things are happening at the Literacy Council as you continue to serve our students using any and all means to provide support as our tutoring and class instruction programs transition to using multiple online platforms that support distance learning!
Thank you for embracing change. Thank you for being a trusted and devoted source of information for your students. Thank you for your willingness to learn, serve, and engage in new ways.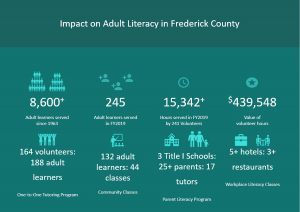 Whether you are volunteering in the office (remotely now!), coordinating our tutors and students, tutoring your students weekly, teaching classes, serving as a member of our board of directors, training tutors, helping with community outreach, serving on one of our many committees, maintaining our computers, supporting our Scrabble Mania for Literacy fundraiser, writing grants, or any of the many other volunteer tasks, we couldn't meet our community's needs without you!
In honor of our Literacy Council volunteers, we invite you to watch this special Literacy Council Volunteer Appreciation video we created for YOU, Our Superheroes!!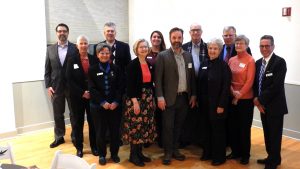 On behalf of my fellow members of the Board of Directors, I want to express our deep appreciation for your amazing work and commitment to our students.  You truly are making a real difference in their lives.  I always say to anyone I meet that our community's commitment to service is extraordinary and it is because of folks like you!
Richard Haney, President, Board of Directors
To learn more about how the Literacy Council is responding, check out our COVID-19 Updates Page