Volunteer Spotlight: Meet Lisa
"At the Literacy Council, we are lucky to have Lisa Myers in the role of Treasurer,
providing this foundational strength to the organization." Carole Southam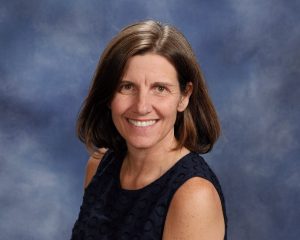 Volunteers are the heart and soul of the Literacy Council of Frederick County, working throughout the community to meet the needs of adult learners and their families through a range of programs that have evolved over the years since its founding in 1963.  The majority of those volunteers are tutors, and their job is critical in providing direct services.
A smaller, but mighty, group of volunteers also contributes expertise in other ways that are just as critical, but less visible.  "Lisa Myers is one of those special individuals whose professional expertise in accounting, 'behind the scenes,' has been a quiet and steady force for good, guiding the Literacy Council in ensuring a sustainable financial position from which its programs have grown to meet changing community needs," shared Laurie Fisher, Executive Director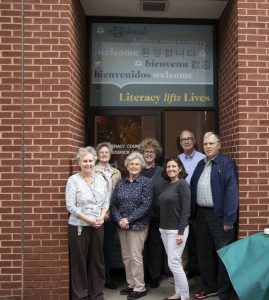 Lisa first joined the Literacy Council in 2012 as a member of the Board of Directors and Treasurer, a position she holds to the present time.  She served as Chairperson for the Finance Committee until 2021, and she works closely with Assistant Treasurer, Doris Vierbuchen (who had previously served as Treasurer.)  Doris enthusiastically reflects on their joint efforts to support the work of the Literacy Council: "Lisa and I work together as a team on accounting issues, but her knowledge of payroll and technology far surpasses mine. Although she balances many acts in her life, Lisa is always unstinting with her time when I bother her with a problem I am unable to solve.  She is one of the Council's greatest assets and a truly wonderful teammate."
"The activities involved in being a volunteer Treasurer are often unrecognized, but it is truly part of the foundation of an organization. When a Treasurer does a great job, it enables the organization to run smoothly, and a Treasurer's contributions are often unseen. It's when a Treasurer is not doing a good job, like a house that crumbles from a weak foundation, an organization can visibly crumble because the accounting is not solid." Carole Southam, Literacy Council Board Member, Finance Committee Chairperson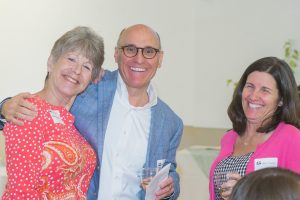 Over the past 10 years the Literacy Council's programs and organizational capacity have grown substantially. Lisa has been actively involved in the planning and budgeting process to bring on the organization's first (and current) Executive Director, the creation of the Program Manager, Workplace Coordinator and Program Assistant positions, and the annual Scrabble Mania for Literacy fundraiser. The organization also increased efforts to secure grant funding to support program growth through the work of a Grants Subcommittee, led by Caroline Gaver, Board Member Emeritus, and Laurie Fisher to develop more sustainable funding sources to support the new Workplace and Parent Literacy Programs, and expand the organization's one to one tutoring and community classes.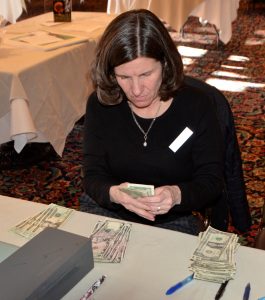 This has all added substantially to Lisa's Treasurer work to meet grant project budget and financial reporting requirements, and ongoing work to prepare monthly financial statements, annual budgets, required state and federal forms, and annual end of year accounting and audit reviews.  "The Literacy Council was so fortunate when Lisa agreed to become our Treasurer 10 years ago.  She is such a pleasure to work with and is knowledgeable, organized and efficient.  She keeps us straight!  Her help with grant budgets and allocations is invaluable." Caroline Gaver, Board Member Emeritus
Lisa's volunteer work with the Literacy Council is in addition to her professional job and other volunteer involvement in the community.  She often accomplishes her Literacy Council work in the evenings, early mornings and weekends.  "Lisa has been a great team member for the Literacy Council. She has given great direction and always follows through on financial issues. She does a lot of work behind the scenes that many of us never even realize. Thanks for all that Lisa does." Jim Grissom, former Board President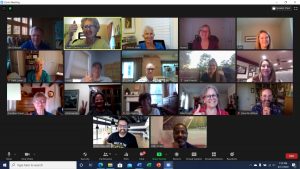 "Lisa puts in countless hours each month ensuring that the details of the accounting are accurate and then building the financial statements so that the Board and Laurie can see the "big picture" of the Literacy Council's financial health. With the Literacy Council's multiple — and sometimes complicated — types of funding which support our great programs, Lisa keeps all of it straight, ensuring that grant restrictions are followed. We are blessed that Lisa provides this technical support, does it all in a timely and accurate manner – and always with a smile and a willingness to help others understand this complex function." Carole Southam
Last year, more than 120 passionate and dedicated volunteers like Lisa contributed over 13,000 hours supporting the tutoring, class, parent and workplace literacy programs. The Literacy Council is always seeking volunteers, including class facilitators and instructors! Learn more by registering for a 60-minute Volunteer Information Session offered every month, followed by a Tutor Training Workshop.  All sessions and workshops are currently conducted online.