Volunteer Spotlight: Meet Catherine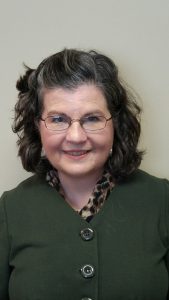 Catherine Coundjeris has been a Literacy Council volunteer since 2011, contributing over 4,580 hours supporting our adult learners and tutors!  Catherine teaches weekly writing classes during the winter, spring and fall class sessions,  supports a Student-Led Conversation Class, and leads winter and summer English as a Second Language (ESL) book clubs for adult learners and tutors.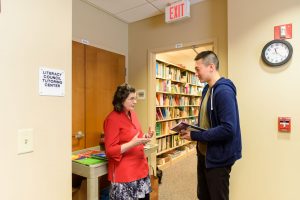 In addition, she serves as one of the Council's three ESL Coordinators, helping to match new students and tutors, and provide day to day support for the tutoring program. Throughout the pandemic these past two years, she has continued to support our students and tutors working remotely and responding to requests, together with her fellow volunteer coordinator team members: Lynn, Alix and Holly.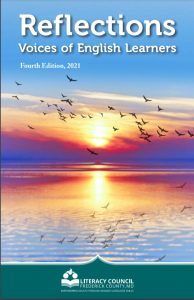 As if that isn't enough, Catherine is also Co-Editor of the Literacy Council's literary magazine
Reflections: Voices of English Learners
, which just celebrated the publication of its fourth edition!  Each edition is a collection of beautiful and heartwarming stories and testimonials from Literacy Council learners.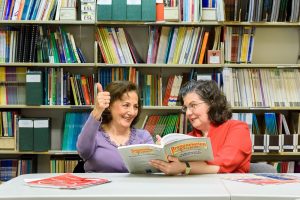 Catherine and a group of her writing class students presented in 2019 at a Maryland TESOL regional conference about the Council's writing classes and the development of Reflections.
The following quotes are shared from students' stories in Reflections:
"I clearly remembered that my first class was Ms. Catherine's conversation course.  She was very nice and pretty friendly, welcoming me to join her course.  I was very nervous, but I suddenly felt relaxed when I saw the smile of my kind teacher and classmates." Helon
"I joined the Literacy Council to improve my writing and speaking abilities, to allow me to better communicate with others.  I am very grateful for my time at the center and for all the wonderful teachers who helped me and others feel like a family." Horyeh
"I especially want to thank my writing teacher Ms. Catherine … [who] encourages me to write well. My teacher helps me to 'write, write, and write again'." Kezhong
"I am grateful for Ms. Catherine, and that the Literacy Council is providing for those in need of learning.  By learning to write, and express myself, I am touched with a deeper understanding of nature and life." Y
"We come from many different countries and all are welcome to take English classes at the Literacy Council. I only have words of thanks to all the staff for their excellent work. You will always be in my heart."  Maria
Last year, more than 120 passionate and dedicated volunteers like Catherine contributed over 13,000 hours supporting the tutoring, class, parent and workplace literacy programs. The Literacy Council is always seeking volunteers, including class facilitators and instructors! Learn more by registering for a 60-minute Volunteer Information Session offered every month, followed by a Tutor Training Workshop.  All sessions and workshops are currently conducted online.