Volunteer Spotlight: Meet Carolyn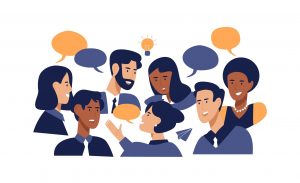 As the Literacy Council celebrates our 60th anniversary of providing the Frederick County community with essential adult literacy programs, our volunteers have been the driving force behind six decades of impact. Carolyn Crunkleton is one of those passionate volunteers who we are honoring in this month's Volunteer Spotlight. Carolyn joined the Literacy Council after completing tutor training in February of 2021.
As part of our strategic plan to expand programs to meet higher demands, new class instructors have been recruited to teach English Conversation classes. Carolyn graciously stepped up to facilitate a Beginner ESL Conversation Class in the Winter and Spring Community Class Sessions. With her background in teaching, Carolyn has done a phenomenal job of connecting and learning with students. We encourage tutor volunteers to request training if they are interested in becoming a conversation instructor regardless of prior educational experience.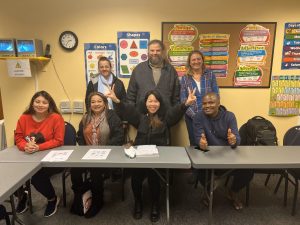 Sarah Fowkes, Program Manager, shared: "Through getting to know our volunteers, Carolyn has become a reliable volunteer and is always willing to learn new strategies. She has shown a positive, and caring attitude towards her students which help them to feel confident practicing their English conversation skills. She gets to know her students and engages them in meaningful conversations to build a community within the class environment."
We are grateful for Carolyn's commitment to help Frederick County adults gain the English language proficiency and everyday life skills they need to build a sustainable future and become an integral part of our community. Thank you, from all of us at the Literacy Council!!
Last year, more than 145 passionate and dedicated volunteers like Carolyn contributed over 13,100 hours supporting the tutoring, class, parent and workplace literacy programs. The Literacy Council is always seeking volunteers, including class facilitators and instructors! Learn more by registering for a 60-minute Volunteer Information Session offered every month, followed by a Tutor Training Workshop.  All sessions and workshops are currently conducted online.