Volunteer Spotlight: Coordinators Provide Critical Support
Tutoring is one of the Literacy Council's core programs matching trained volunteer tutors with adult learners who have come to our organization seeking help with improving their English language or reading skills. We dedicate this month's Volunteer Spotlight  in recognition and in awe of our four volunteer coordinators who are dedicating countless hours each week to helping new and current students and tutors in the tutoring program.
Holly Bohman, Lynn Bruton, Alix Cooney and Catherine Coundjeris are "on call" throughout each week, as the liaison between students and tutors, helping to guide the pairs in meeting learning goals, using various teaching and learning materials, and following up on questions and responding to any challenges.  Normally our English as a Second Language (ESL) and Basic Literacy Coordinators work different shifts in the office throughout the week to meet with students and tutors.
When COVID restrictions prompted us to move to a completely virtual format, our four coordinators didn't hesitate to take on the challenge. We've seen many changes over the last year, and their commitment and volunteerism has certainly contributed to the success of our students that reach far beyond literacy. They wear many hats with our organization, taking on more than the coordinator role. This past year, 127 volunteer tutors helped 189 adult learners, meeting weekly one-to-one or in small groups.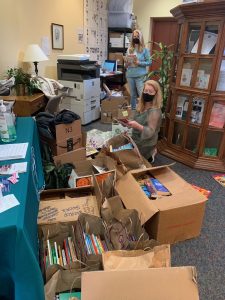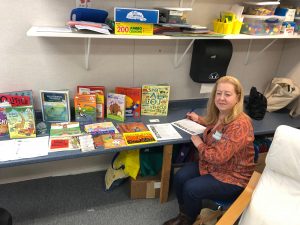 Holly, one of our English as a Second Language (ESL) Coordinators, has volunteered since 2017, following in the footsteps of her mother who was a Literacy Council tutor years ago. She has worked tirelessly to build our Parent Literacy Program over the last few years. This program serves four Title I schools and 15 families with tutoring and classes. She's often involved with literacy events and many school activities to support our community, including virtual storytimes! She has created a web of contacts to support our students and their young children. Holly does an amazing job of connecting and equipping our parents to help the entire family.
Our most recent Holiday Book Drive resulted in donations of over 3,000 books which continue to be sorted and distributed to families and partner organizations.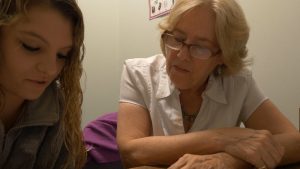 Lynn, our Basic Literacy Coordinator, has been a Literacy Council volunteer since 2016, working both as Coordinator and a tutor for the Basic Literacy program. She has built a community network of referral organizations to assist our learners. She stays connected to partner organizations, and works with them to determine the best plan for our students.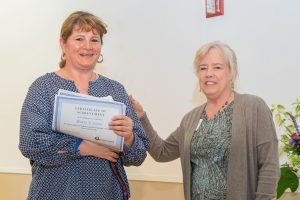 She is instrumental to the tutor training team in facilitating sessions and creating presentations and scripts. She has a wealth of knowledge about the obstacles our Basic Literacy students face, and how best to equip our tutors to help them.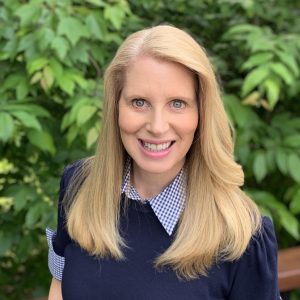 Alix is our newest member of the coordinator team, joining the Literacy Council in 2018. She jumps in to help anywhere she is needed. She's assisted with data entry, and organized and delivered books during our recent book drive. She is one of our ESL Coordinators, but she has been tutoring a Basic Literacy student for almost two years. The Girl Scout troop she leads contributed hundreds of wrapped children's books for the holiday book drive!  Truly, she can do anything!
Catherine

has been a volunteer since 2011. In addition to her service as an ESL Coordinator, she also teaches several classes each session on top of supporting her tutor and student pairs. She works with students to create our annual literary magazine as co-editor of Reflections: Voices of English Learners, to showcase the writings of our learners.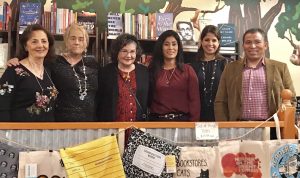 She has presented at a regional conference sharing her experiences as a teacher and writer. She also organizes winter and summer book clubs for our students.  She brings a rich dynamic to our classroom program, and our students love her classes!
It is a pleasure and privilege to be part of such an amazing team! Our coordinators are deeply rooted in our organization and we could not run our programs without them!