Tutor Training: Pre-Workshop Assignment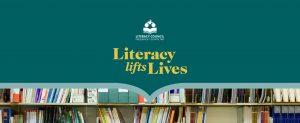 Tutor Training Pre-Workshop Assignment & Resources
We are excited to welcome you to the next steps to becoming a Literacy Council tutor! You have already attended a Volunteer Information Session to learn more about our work.
Prior to attending the Tutor Training Workshop, please:

1. Watch these videos
Be prepared to discuss what makes a good tutor on the first day of the workshop.
2. Download this document
For any questions, please contact the LCFC office at (301) 600-2066, or info@frederickliteracy.org
3. Download these resources
These resources are for your future reference.  You may print the slides if you wish to take notes, but you do not need to print them or have them available during the workshop.  They may differ slightly from the workshop you attend.
Please download the Tutor Information Book (TIB) version for your county.  You will receive a printed copy of the TIB when you begin tutoring.
Tutor Information Book (TIB) – Frederick County
Tutor Information Book (TIB) – Washington County
Tutor Training Workshop Handouts
Websites with Interactive Online Activities and Teaching Ideas
Tutor Training Workshop Slide PDFs 2023
First Phone Call Sample Script