Touching Lives Awards Honor Kim Brown and Victoria dos Santos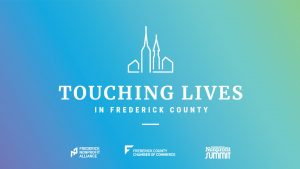 We are proud to announce that Kim Brown and Victoria dos Santos are being recognized as 2023 Touching Lives honorees for their work as Workplace Literacy and Program Coordinators at the Literacy  Council!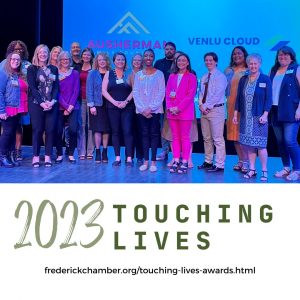 The Touching Lives in Frederick County Award offers a moment of public recognition for non-management staff members who have demonstrated outstanding involvement and commitment to touching the lives of others. This year, 18 honorees were selected by the Nonprofit Alliance from the Frederick County Chamber of Commerce.  From healthcare to education, housing to recovery, scouting to community associations – this award recognizes individuals dedicated to touching lives in Frederick County. Honorees were recognized as a group at the Nonprofit Summit on May 11th at New Spire Arts, and on the Chamber of Commerce's website.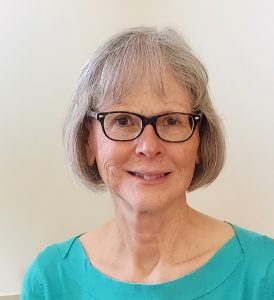 Kim began working with the Literacy Council in 2018 after relocating to Frederick, building on many years of experience with adult literacy programs.  She saw an opportunity to help locally to grow the organization's Workplace Literacy Program. She meets  with different businesses to help them find a way to bring this professional development opportunity to their staff. Language and reading skills are not often thought of as professional development, but they very much can be a barrier to an employee's ability to grow and thrive both personally and professionally. Investing in their employees often results in increased employee retention and satisfaction.
She shared the story of an individual she assessed a few years ago and recently had the opportunity to reconnect. She was amazed with the amount of language they had gained and newfound confidence. Their employer mentioned that they too were so proud. This individual is now able to express himself, be more assertive and not so reactive, and can seek out and initiative communication. "Success for me is when I can bring a new business into the program. It's a heavy lift to convince a business that it's in their best interest to spend money to help their staff learn language skills. Being able to help them to see the value this service provides to their employees and business will always be something I am proud of."
"Kim's experience, leadership, and commitment to adult literacy programs are an enduring contribution to the growth of the Literacy Council's programs at a critical time in the implementation of its new strategic plan and expansion of the Workplace Literacy Program. She willingly gives of her time for the benefit of our students, mentoring new staff, problem solving, and supporting the needs of our organization across all program areas." Laurie Fisher, Executive Director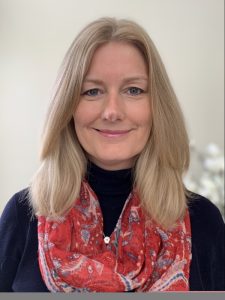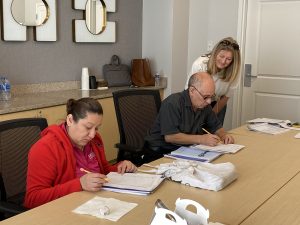 Victoria has worked for the Literacy Council for five years, having first volunteered as a tutor which she describes as a wonderful experience that made her want to become more involved. Victoria wears several hats: As Program Coordinator she conducts intakes/assessments for new adult learners to help place them in specific programs. She recruits new volunteers, provides orientations to share how life-changing the volunteer work can be, and coordinates onboarding. Victoria is also a Coordinator for the Workplace Program, and Class Instructor.
She describes one of her greatest accomplishments to be helping a family of six immigrants who were political refugees from a war zone.  "Their lives were so disrupted by this transition and went from being very established to being homeless." Within a few days she recruited a tutor for them. "I can't think of a better place for me to work. Every day I can make a difference in people's lives, whether through teaching, conducting intakes or working with our volunteers." It includes learning English as a non-native language, and helping native speakers who may not have finished school or had other challenges. "I feel very blessed to serve the community. I am really inspired to work with our clients. Community is critical to helping them to settle in and feel part of their new home."
"The Literacy Council is privileged to have Victoria as a member of our nonprofit team. Her great passion and enthusiasm for helping our adult learners to navigate and learn literacy and everyday life skills is matched by her energy and efficiency in carrying out multiple critical tasks for our programs to meet community needs." Laurie Fisher, Executive Director