Touching Lives Award Honors Jennifer Szabo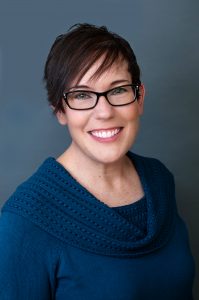 "There are so many things I love about working in this field. Ultimately, we are equipping adults to better their lives, make decisions, build confidence, and choose the path for their own life.  We get to be a part of that."
We are proud to announce Jennifer Szabo as one of the 2022 Touching Lives honorees for her work as Program Manager with the Literacy  Council!
The Touching Lives in Frederick County Award offers a moment of public recognition for non-management staff members who have demonstrated outstanding involvement and commitment to touching the lives of others. This year, 19 honorees having been selected by the Nonprofit Alliance from the Frederick County Chamber of Commerce.  From healthcare to education, housing to recovery, scouting to community associations – this award recognizes individuals dedicated to touching lives in Frederick County.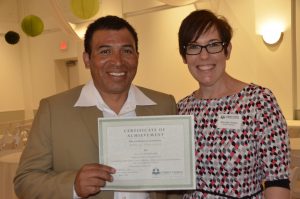 Since 2018, Jennifer has been the only full time program-level staff position at the Literacy  Council, providing direct service for adult learners and working with over 125 volunteers who provide tutoring and class instruction.  Jennifer's job brings her in direct contact with adults in our community who are struggling to learn English or to overcome literacy challenges that limit their access to critical resources for their families.  During COVID, Jennifer led the transition of our tutoring and class programs to distance learning platforms so that our students could continue their learning at a time when many faced severe isolation, job losses, and school closings.
She leads by example, making a supportive and learner-centered environment a top priority. When we couldn't conduct group registration and assessments in our office, she developed new ways to overcome logistical barriers, meeting with everyone individually on remote platforms to assess their needs, goals and guide program placement with volunteer tutors and classes.  She does this with compassion and patience when our students face challenges with communication and digital literacy skills.  Jennifer shared recently:  "My goal for the students coming in is for them to feel comfortable and connected, for them to have a safe place to learn."
She organizes and teaches classes herself for students at beginning literacy levels when no other classes were available.  When refugee families were recently resettled in our community, Jennifer visited the families personally to help register them for services, and conduct literacy assessments.  She supports a team of volunteer coordinators who in turn support 100+ volunteer tutors who are teaching about 250 adults/year.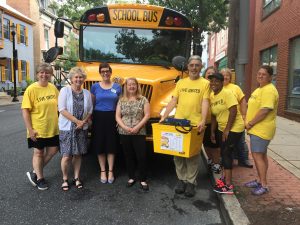 Jennifer describes her work at the Literacy Council as helping people connect because it is the foundation for everything – needing encouragement, referrals, food, clothing. You can't get your needs met without connection. When asked about her greatest accomplishment at the Literacy Council, Jennifer responded: "Knowing what some of our students have experienced, earning the trust of the people we serve — when they ask for help and trust you enough to follow your advice and wholeheartedly believe that you have their best interest at heart."
"I have witnessed the transformation that takes place between the time when adults first arrive at the Literacy Council and after they have been with us in our programs.  They are smiling, have a new-found confidence, knowing that here is a safe space where they can take risks in learning to speak and be understood.  This is the direct result of Jennifer's hard work, dedication, and leadership which is integral to our mission."  Laurie Fisher, Executive Director
This month, Jennifer begins a new job as Director of Adult Education and ESL, Frederick Community College. Congratulations, Jennifer, on your new job. Our students, volunteers and staff will really miss you!!