Literacy Council Announces New Board Members & Officers
The Literacy Council of Frederick County's Board of Directors recently welcomed new members, installed new officers and acknowledged the leadership and extensive contributions of its departing President and board members whose terms ended.
Joining the Literacy Council's Board are Brian Guenther, Sharon Jacko, Catherine Keller and Martin Lapera.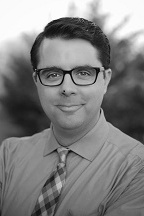 Brian Guenther is President of Exceed I.T., an information technology company.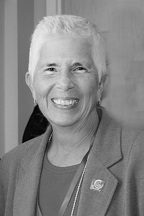 Sharon Jacko is retired from the United States Marine Corps.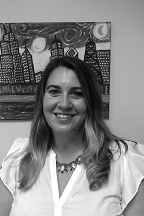 Catherine "Cate" Keller is an attorney with the Office of Public Defender, State of Maryland.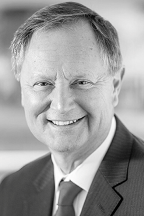 Martin Lapera is the retired CEO with Frederick County Bank.
New officers include Richard Haney, Ed.D., President; James Grissom, M.D., Vice-President; Patricia Hanberry, M.A., Secretary; and Lisa Myers, Treasurer. The Board gratefully acknowledges the exemplary and dedicated service provided to the Literacy Council over multiple years by retiring President, Catherine Bly Cox and board members John "Hamp" Tisdale and Beth Lowe.  Continuing members of the board include: Richard "Ric" Adams, Darrell Batson, Caroline Gaver (Board Member Emeritus), Carmen Hernandez, M.D., Karen Richey, Niki Thrash and Geordie Wilson.
President Rich Haney shared his perspective on the impact of the Literacy Council's work. "A literate citizenry is vital to the economic well-being of our great community.  Learning to read and speak English opens the doors to education and economic opportunity for those served by the Literacy Council of Frederick County.  I am truly honored to lead this great organization this year.  I invite you as members of our community to join us in achieving our vision of a community where literacy is attainable for everyone by becoming a volunteer tutor and helping to transform lives through literacy!"
The new members and officers join our robust team of community leaders who will oversee and guide the Literacy Council's programs and services and strategic plan implementation.  This includes two new initiatives – supporting literacy classes in the workplace for workers in the hospitality industry, and helping families with young children through its new collaboration with the Judy Center and several Frederick County Public elementary schools.
The Literacy Council of Frederick County teaches adults the reading and other English language skills they need to provide for their families and to contribute to the well-being and prosperity of the whole community. You can learn more about ways to volunteer on our website. Listen to what our tutors have to say about their work on this short YouTube video!