Book Club Explores "The Kite Fighters"
Written by Catherine Coundjeris, Book Club Facilitator and Writing Classes Instructor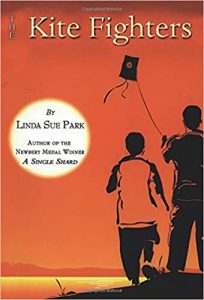 The Literacy Council's bi-annual Book Club met in December for a discussion of The Kite Fighters by Linda Sue Park.  The book was suggested by student Y R. and led to a wonderful excursion through ancient times in Korea, the frolicking experience and inspirational sport of of kite flying.  We met on Zoom and watched a video about the author and her writing style and habits and prompted a discussion on the themes of family, tradition, friendship, and history.
Book Club members included tutors Roni Shinderman, NiTosha Billman, Maria Vanegas, and Noel Babb.  Adult learners who participated included: Jamila T., Jacqueline B., Y R., Sungheiu B.P., Qing Z., Inok K., Wenfei Z., Oly C., Emi S., Joseph K., Perresse D., Silvia M., and Maria V.
Roni Shinderman, a participating tutor, was very enthusiastic and said: I thought it was fabulous that the students could express themselves and relate to such a wonderful book.  I was amazed at how eager they were to participate and so comfortable.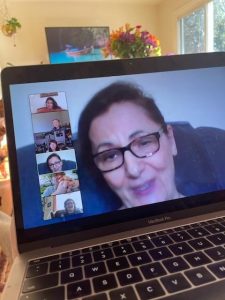 Jacqueline, shared: I enjoy the Book Club because it encourages us to read and improve our conversational skills. It makes us better understand the book through sharing our ideas and our concepts about its content. And it also brings us closer to each other.  Another student, Maria, said, It is interesting to meet people and discuss about the book we are reading. Also, the Book Club allows [learners] to practice and develop the skills to become better readers.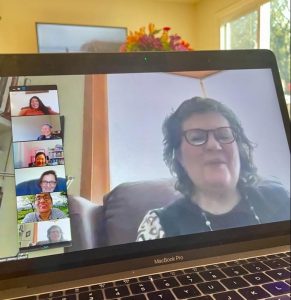 The Literacy Council's Book Club has been meeting for over five years, and participants have read: The Distance Between Us: Memoir by Reyna Grande, Enrique's Journeys by Sonia Nazario, A Revolution is Not a Dinner Party by Ying Chang Compestine, The House on Mango Street by Sandra Cisneros and The Circuit: Stories from the Life of a Migrant Child, by Francisco Jimenez.
The last two book discussions were in partnership with Frederick County Public Libraries as part of the National Endowment for the Humanities Latino Americans: 500 Years of History initiative in 2015.  We are open for suggestions for our next Book Club meeting, which will be in the summer during July or August.  An announcement will be made in our upcoming class schedule for the summer. Many thanks to Curious Iguana for helping us to secure the books for our Book Clubs!
The Literacy Council  supports our adult learners in gaining speaking, writing, listening comprehension and pronunciation skills in weekly individual and small group tutoring and classes as well as through these Book Club events, writing classes and the production and December debut of its annual literary magazine "Reflections: Voices of English Learners" featuring student writings.