Welcome, and thank you for joining us…
Our Celebration of Achievements is an important annual event for the Literacy Council of Frederick County. We proudly recognize our students for their well-earned successes. We thank our tutors, volunteers, staff, and donors who share our conviction that "Literacy Lifts Lives".
In March, COVID-19 disrupted our one-on-one tutoring, classes, and other programs. Our staff, tutors, and students quickly adapted to learning on virtual platforms to ensure the safety of our literacy community. Our Celebration of Achievements also looks different this year. We hope you enjoy this virtual appreciation of the successes of our students, the efforts of our tutors, and the importance of our community partners. On behalf of our Board, thank you for another successful year. We look forward to the future!
James S. Grissom, President
Please enjoy this message from our
Executive Director, Laurie Fisher.
Student Class Achievements
The Literacy Council offers small group classes to help adults learn to read, write and speak English. View our slideshow of class completions and join us in congratulating these hard-working students!
Your gift of $30 will cover the cost of workbooks
for one student for one curricular level.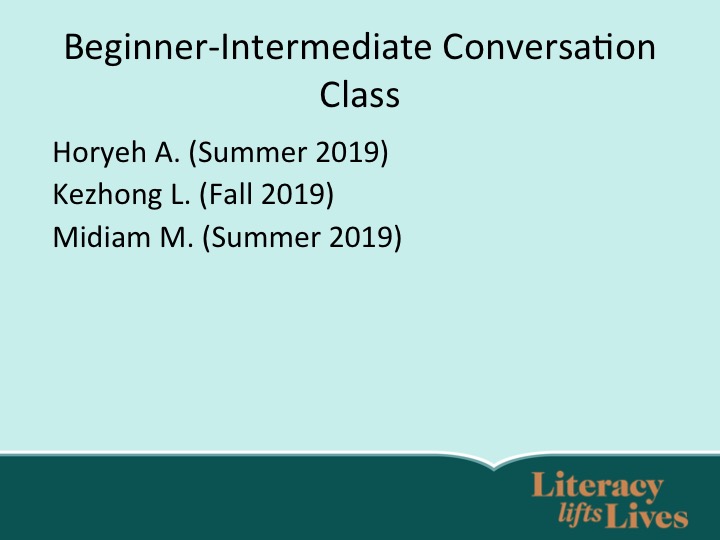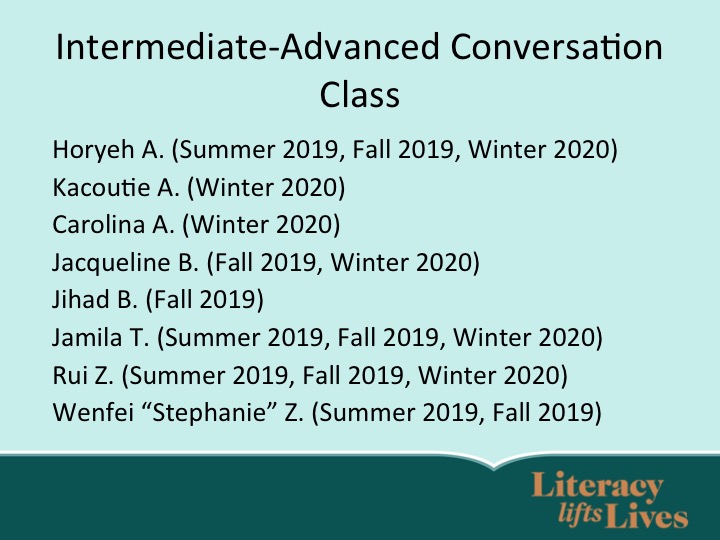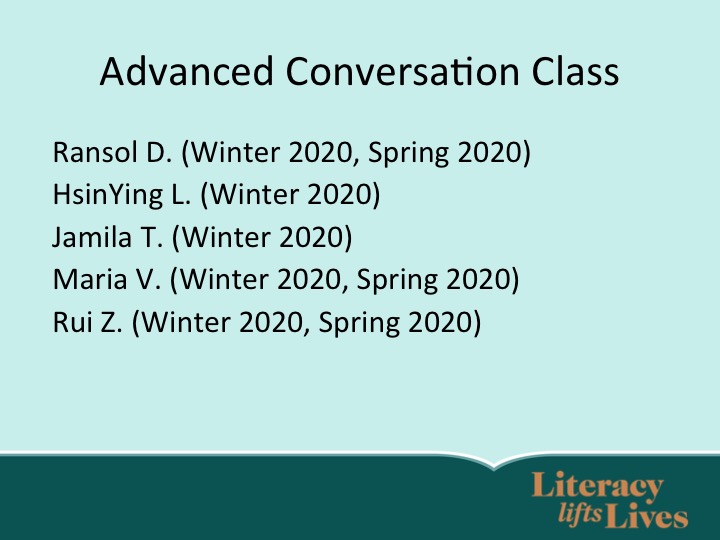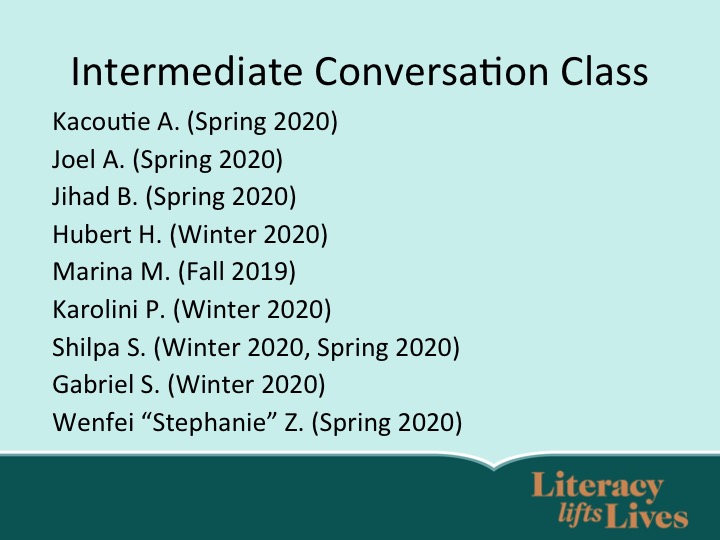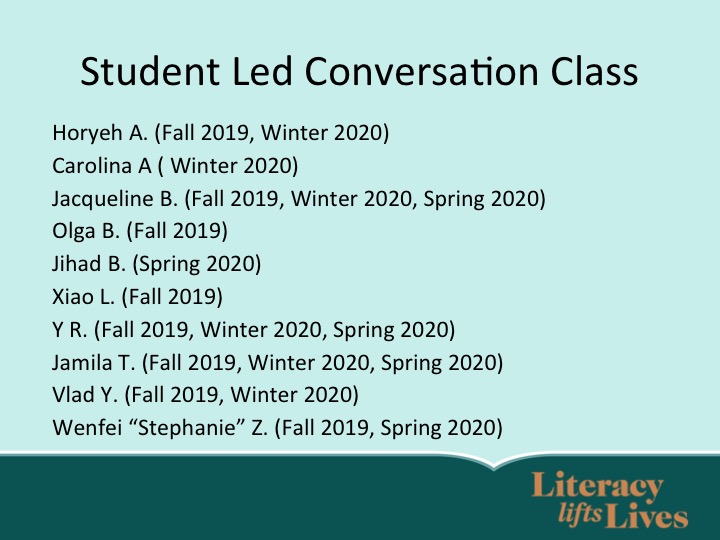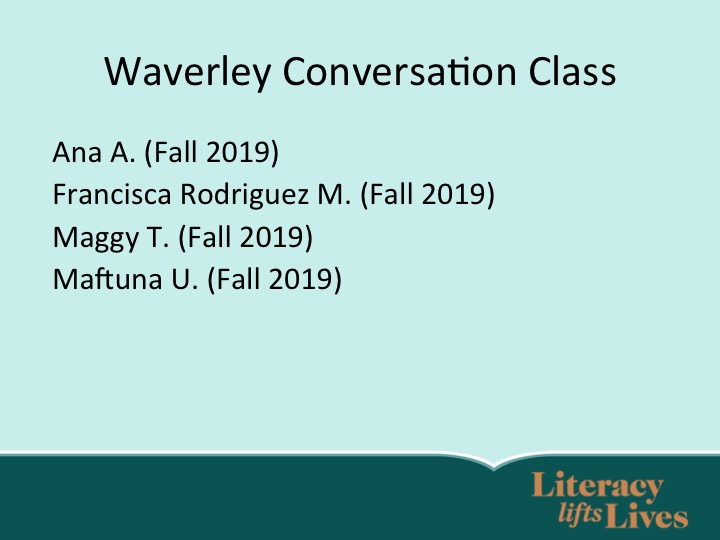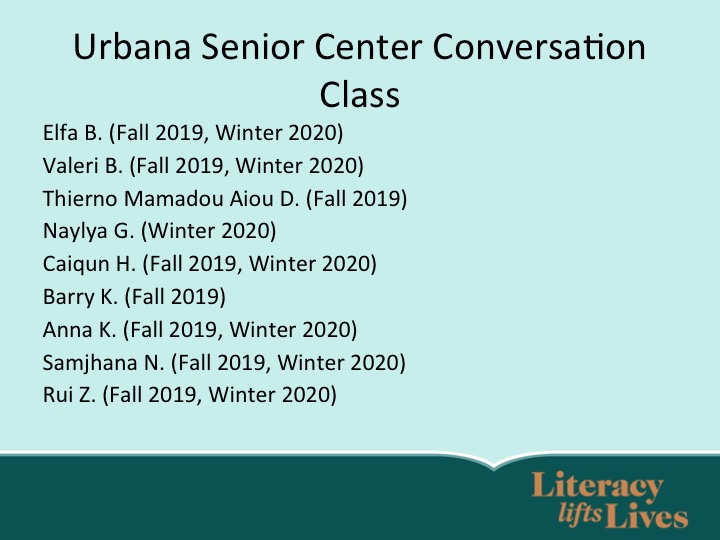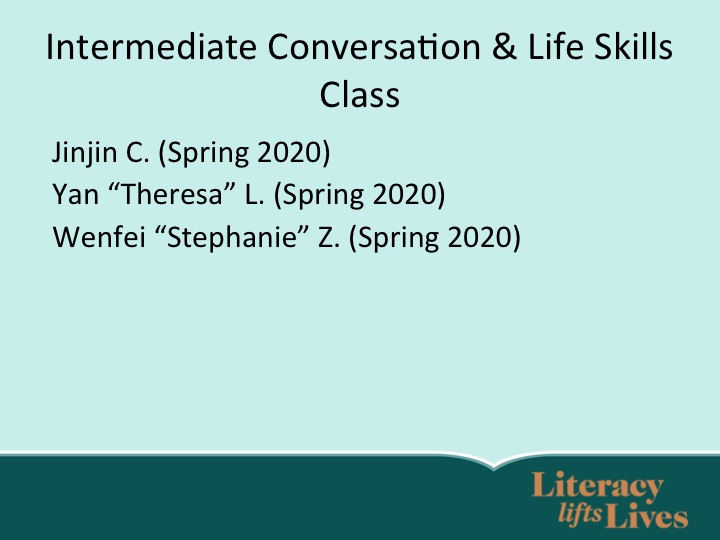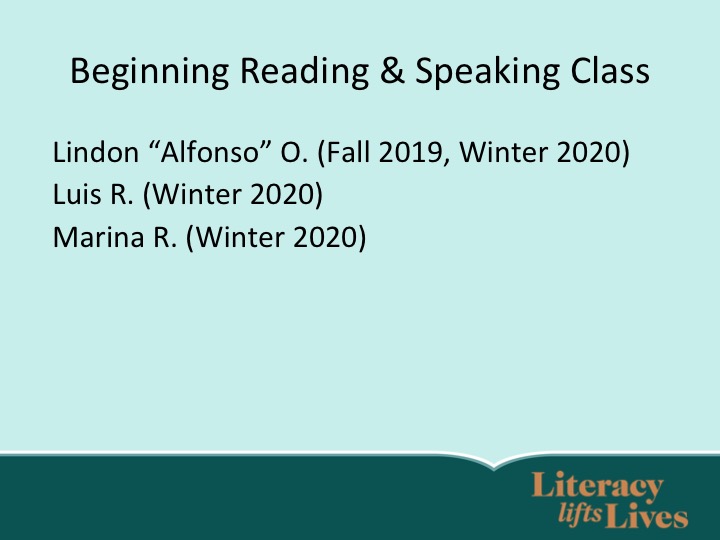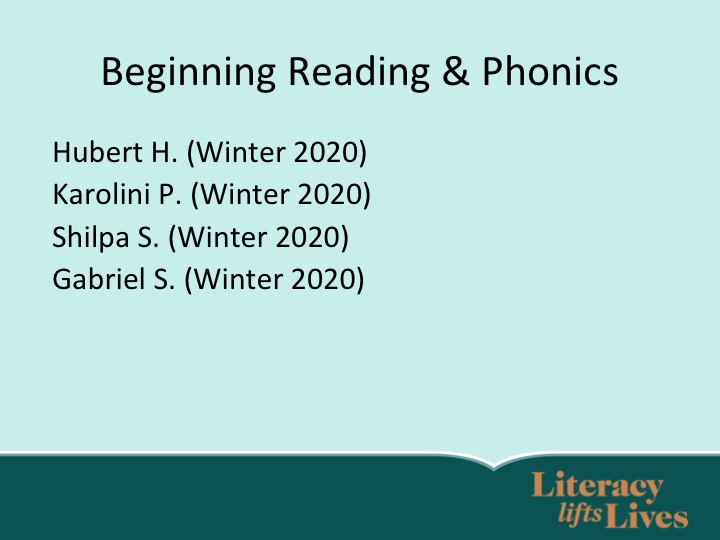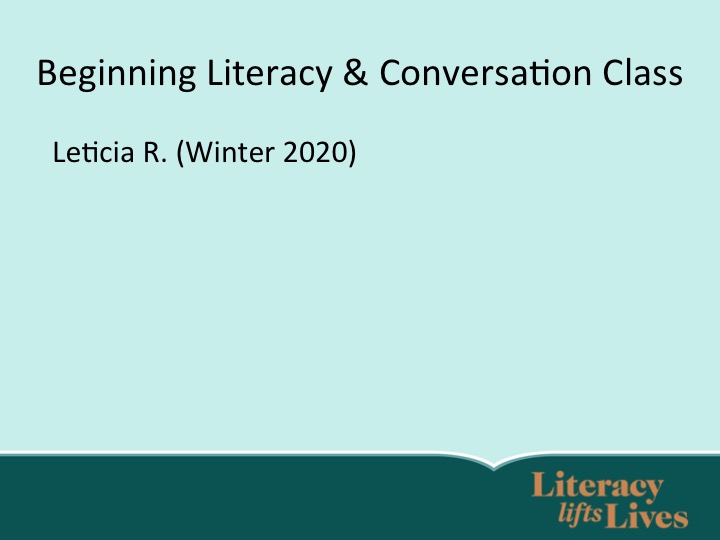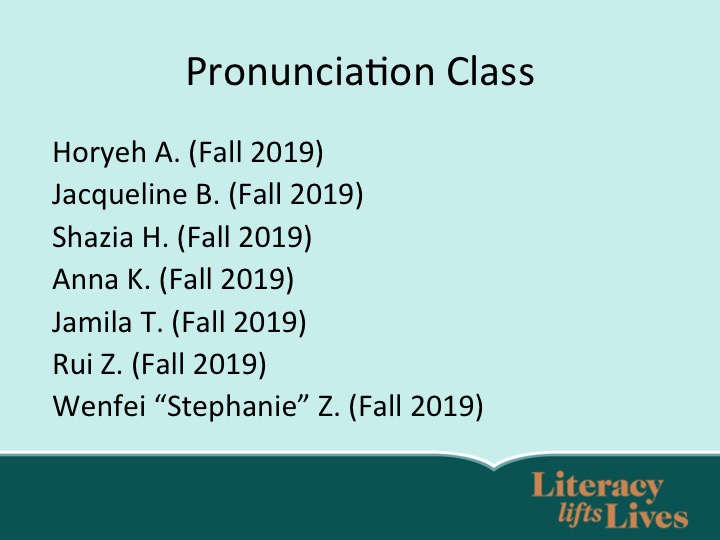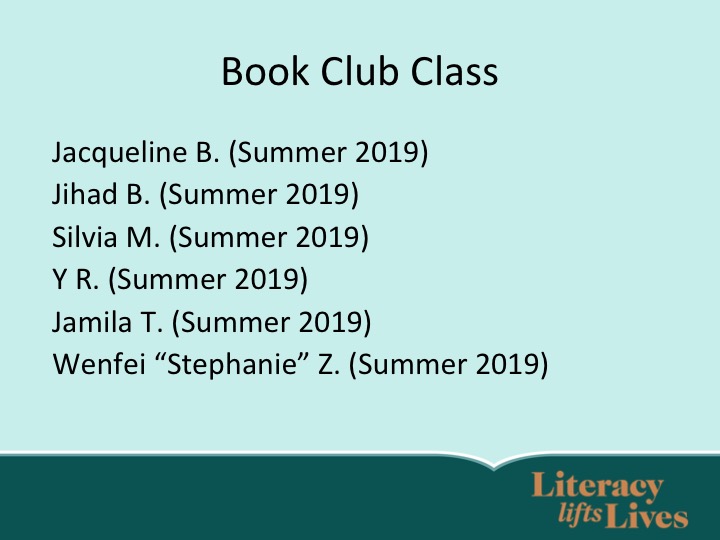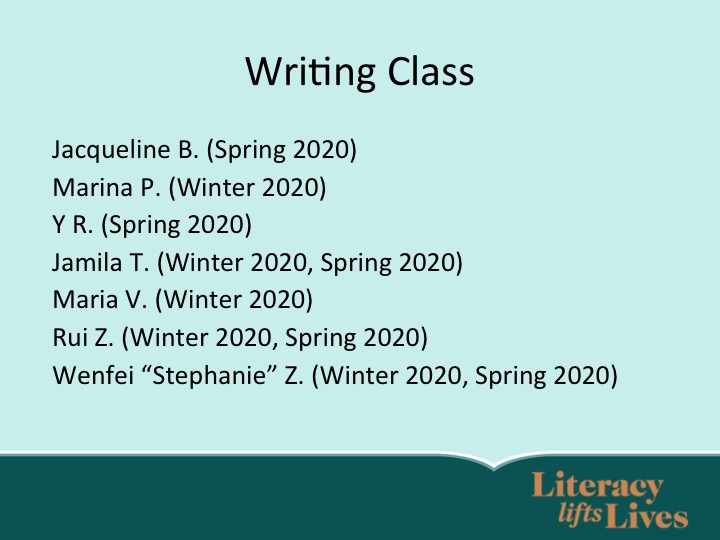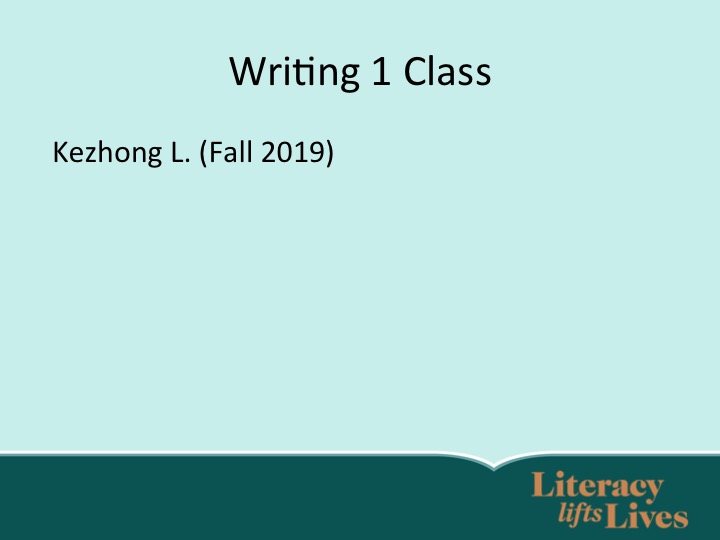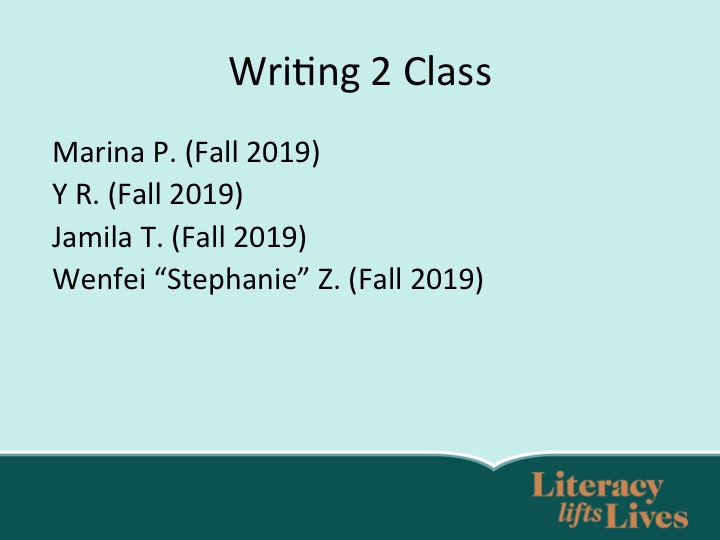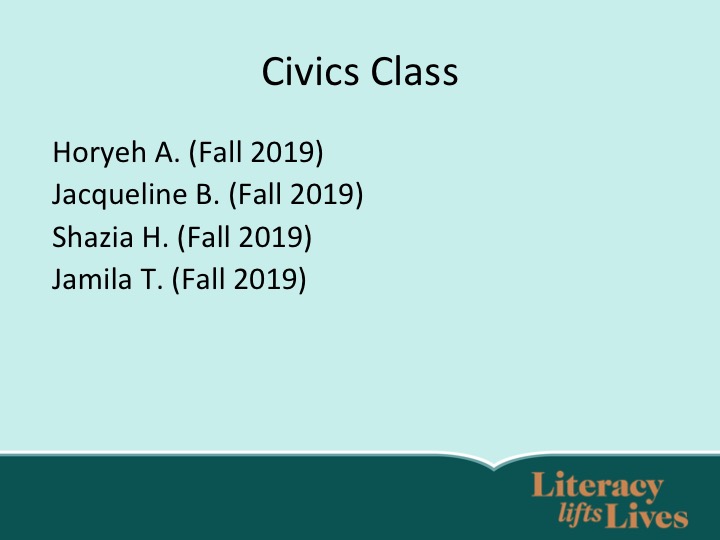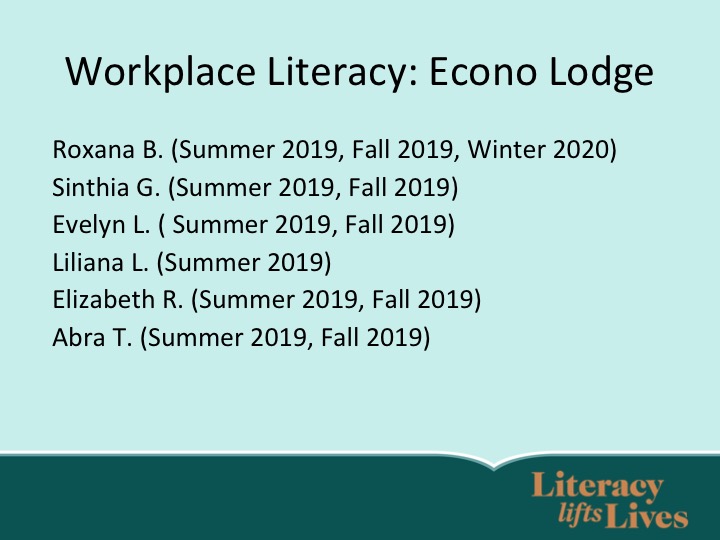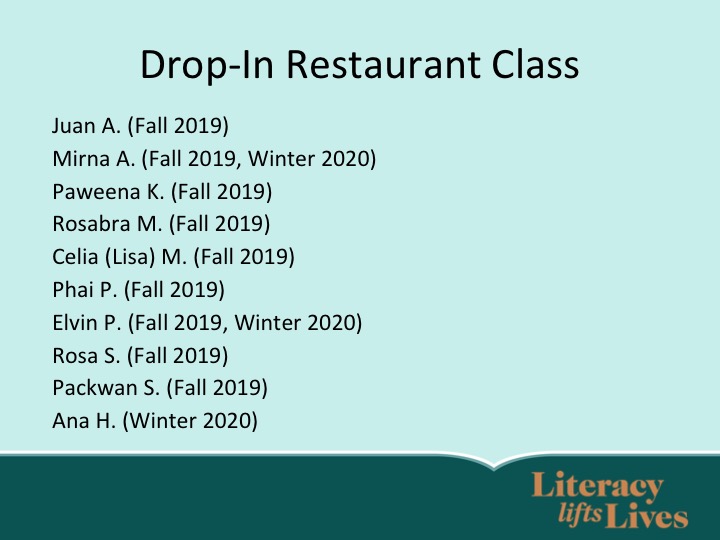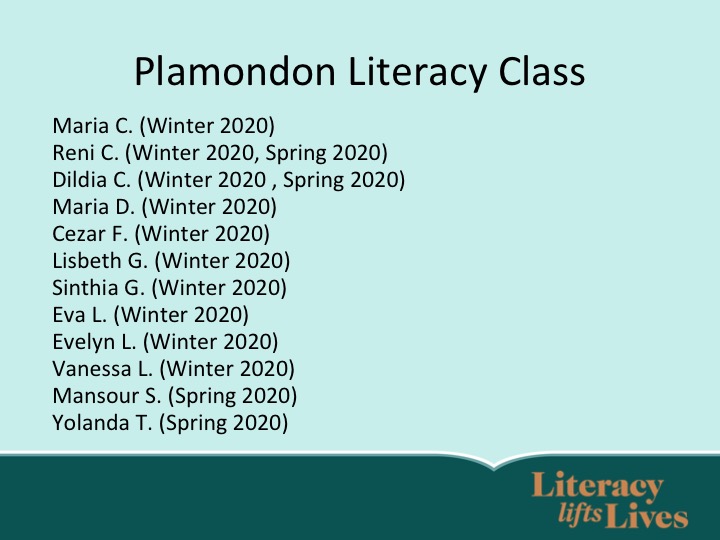 One of our Core Values is to produce a safer, healthier, economically stronger,
and more vibrant community through adult literacy.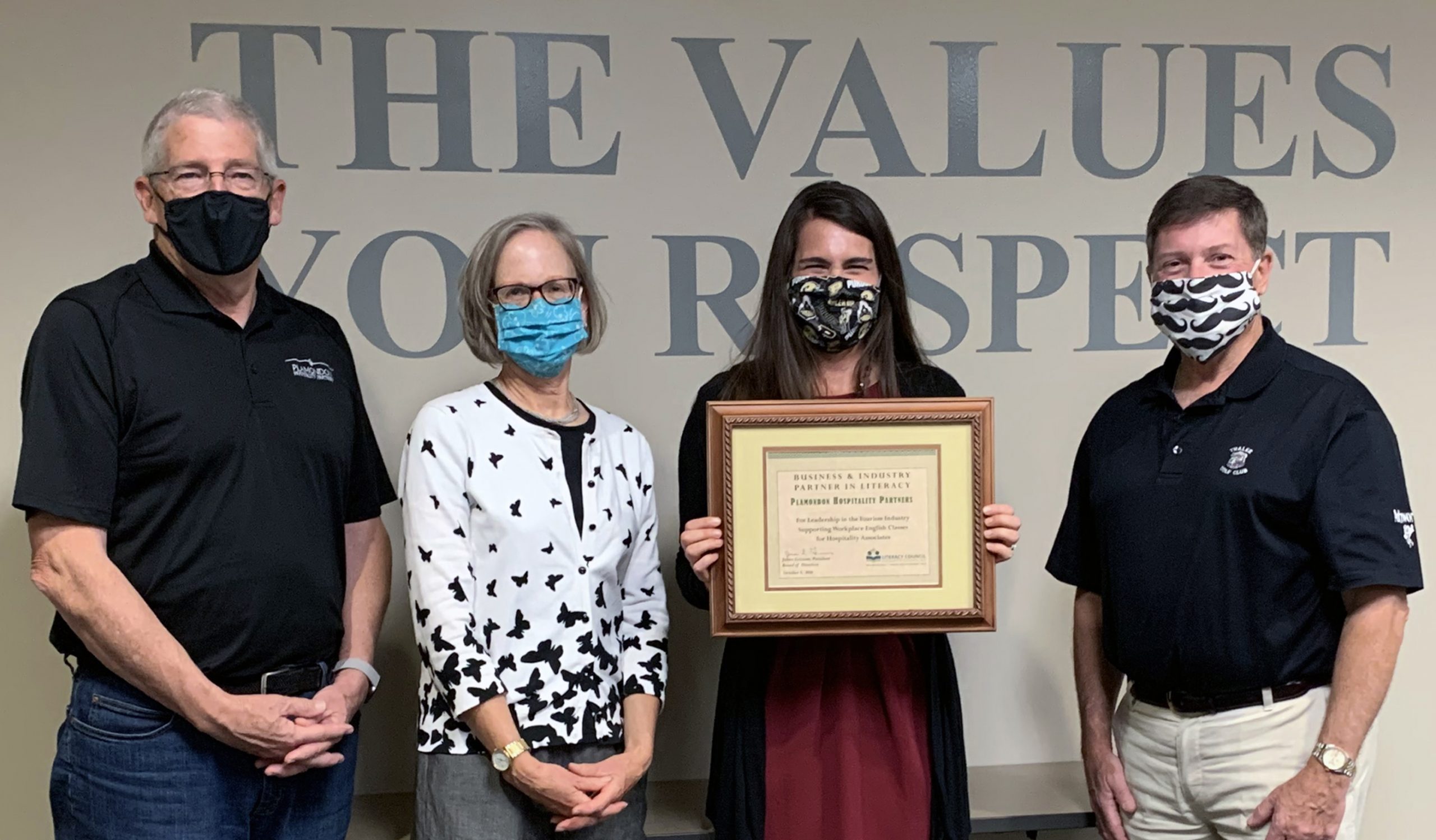 Congratulations to Plamondon Hospitality Partners winner of our annual Business & Industry Partners in Literacy Award. Plamondon Hospitality Partners partnered with the Literacy Council of Frederick County to bring English language classes to hotel associates to benefit their lives both at work and at home.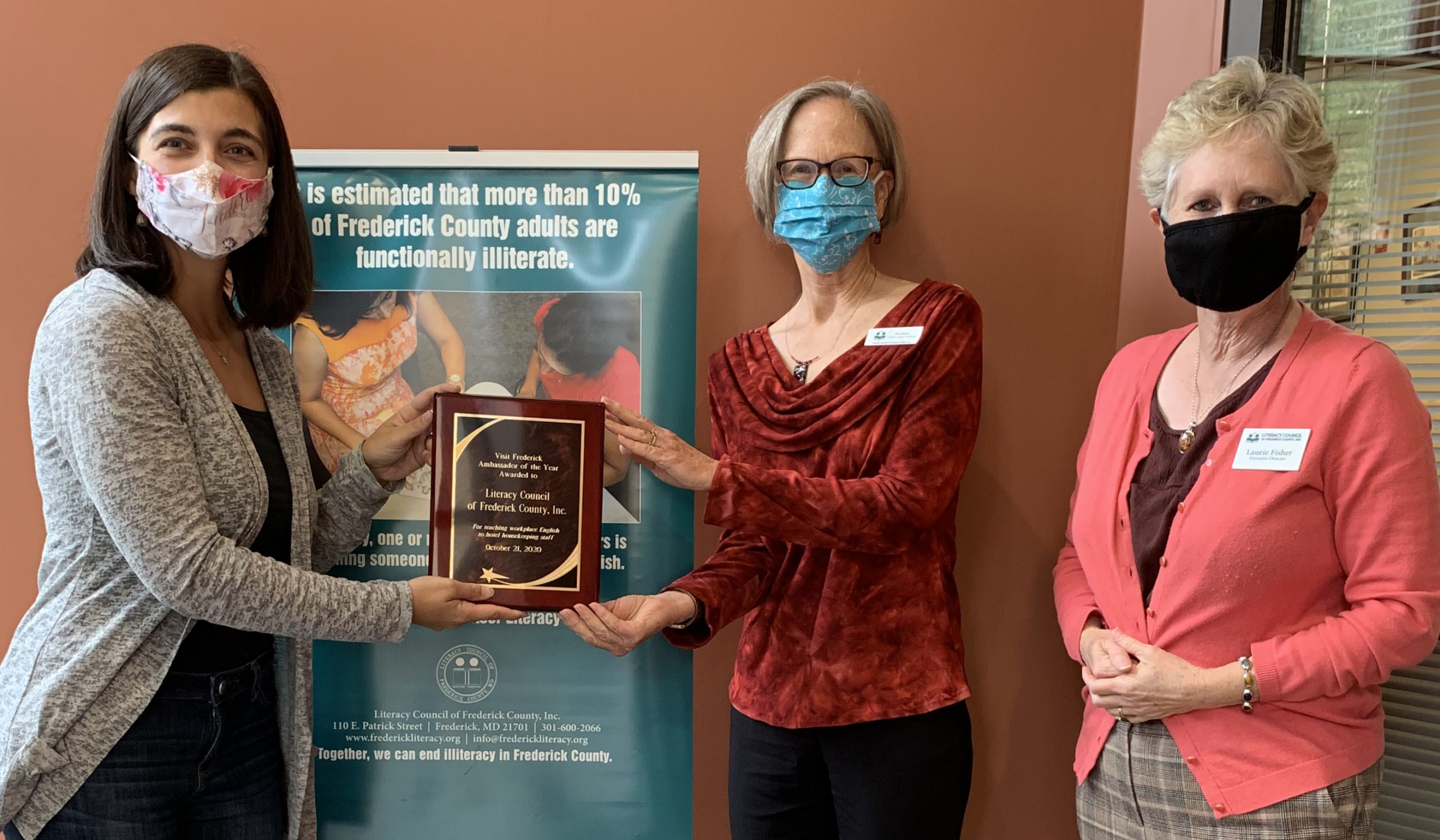 The Tourism Council of Frederick County has presented the Literacy Council of Frederick County with their annual Visit Frederick Ambassador of the Year Award for the Literacy Council's work in teaching English to hotel housekeeping staff to reduce language barriers between visitors to Frederick County and people working in the tourism industry.
Please see our Tribute Book below for photo details.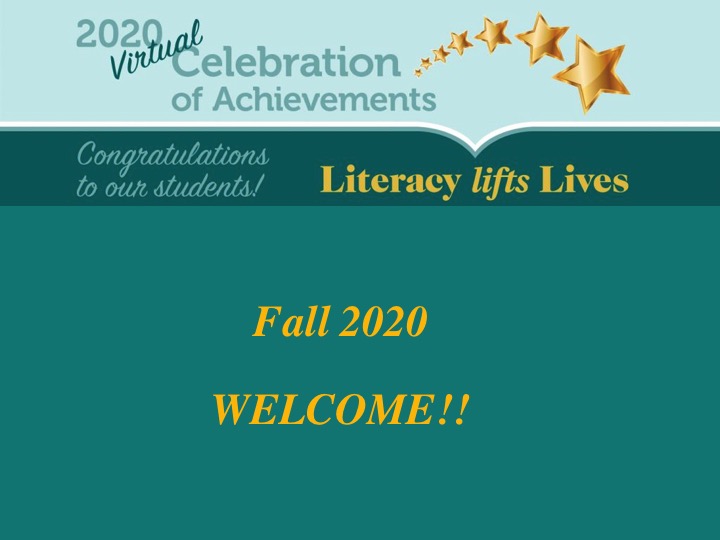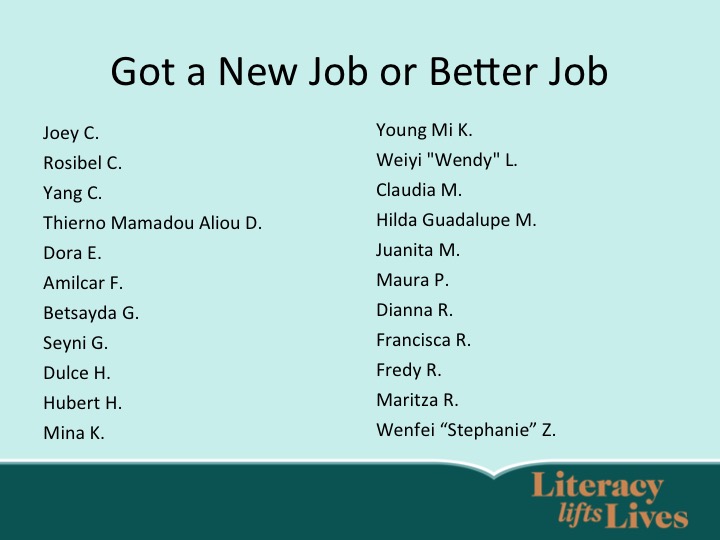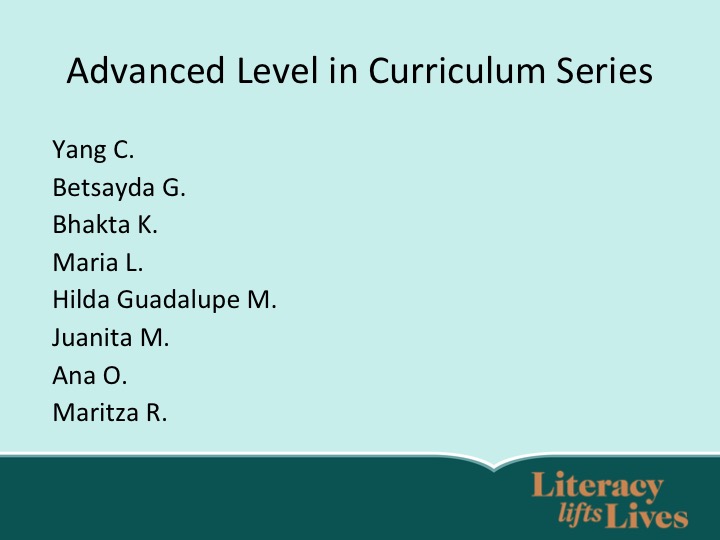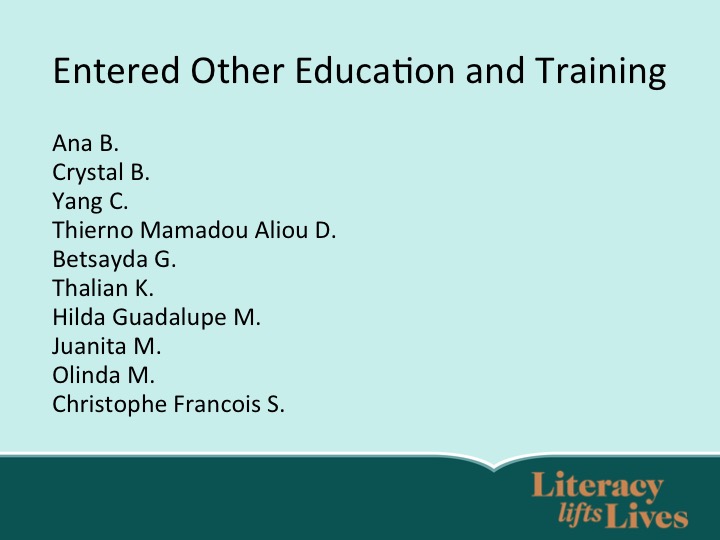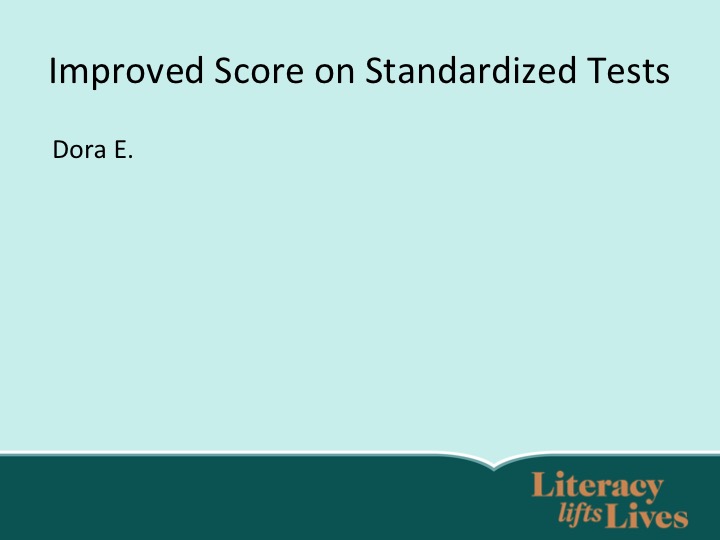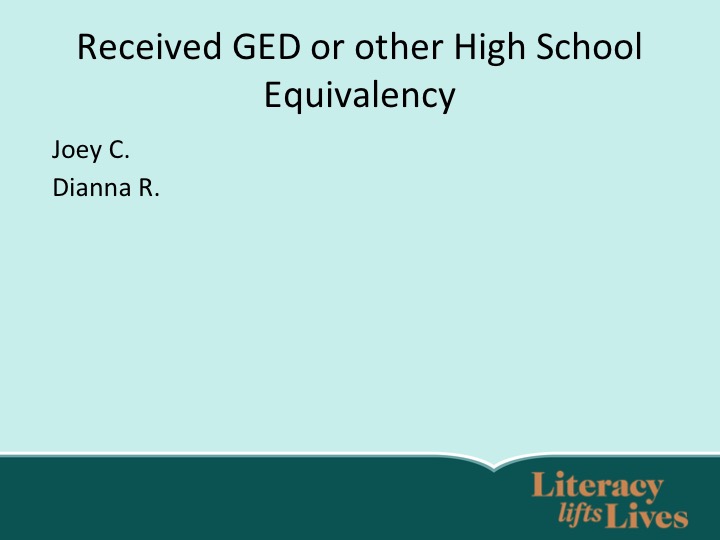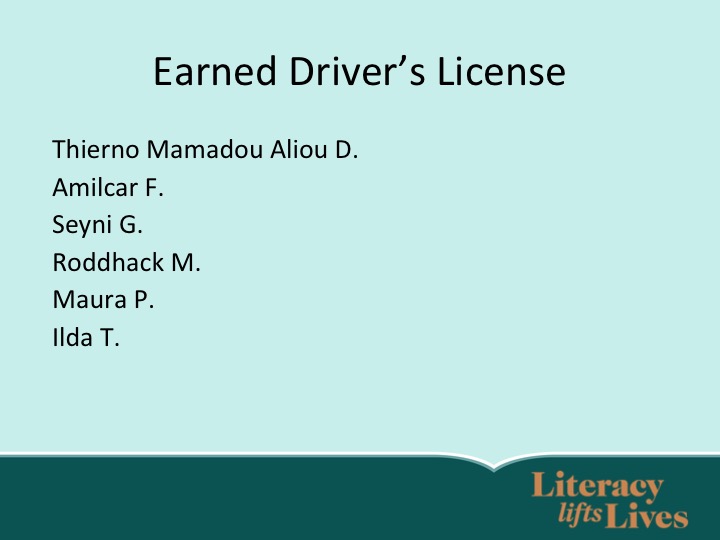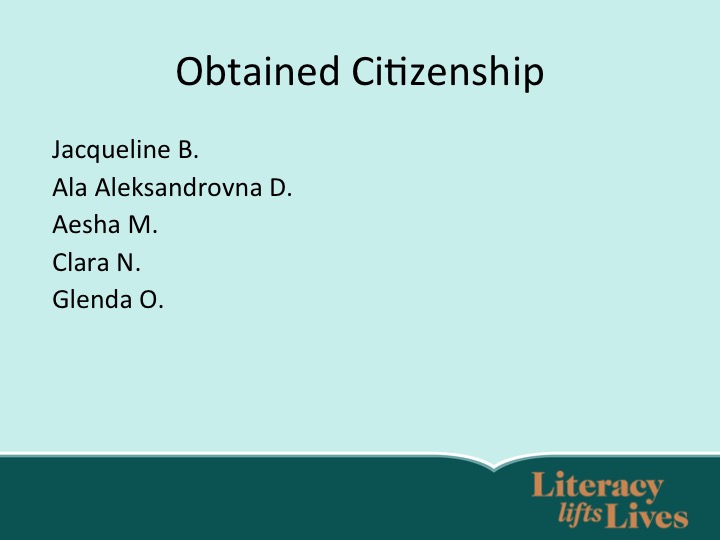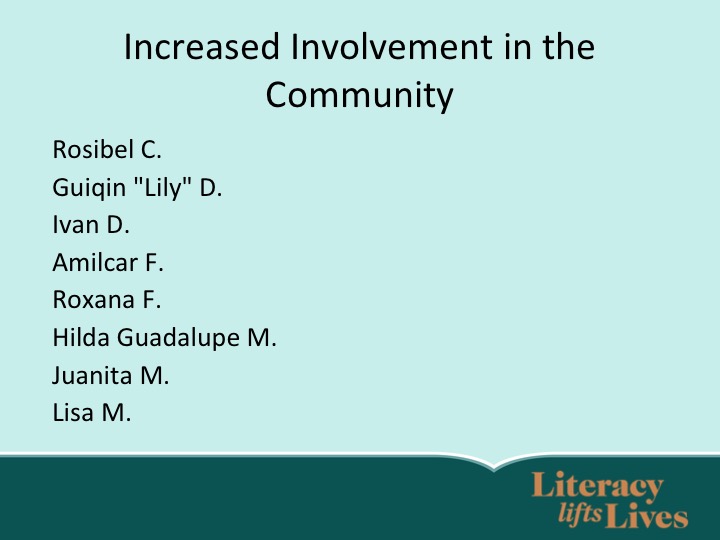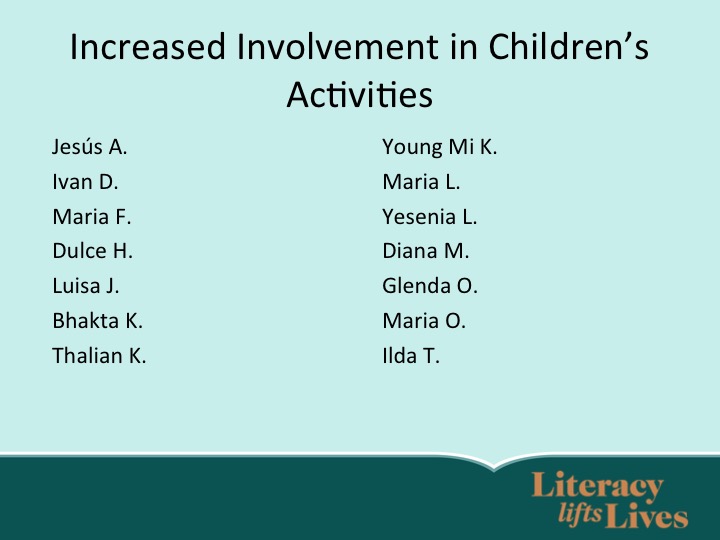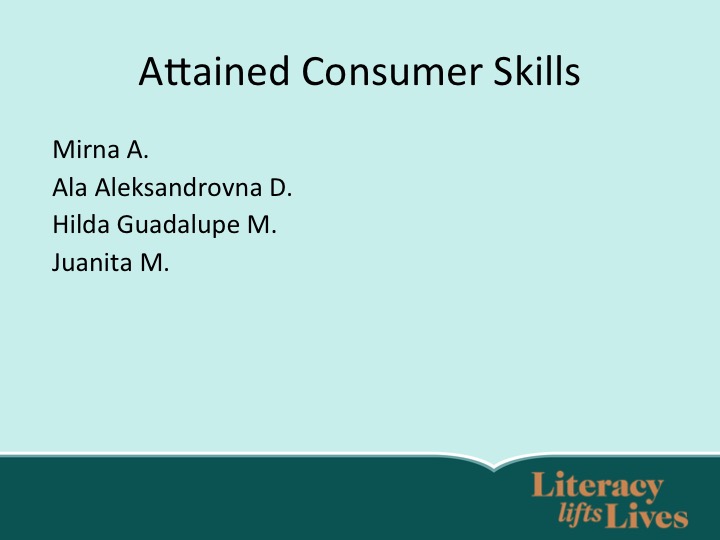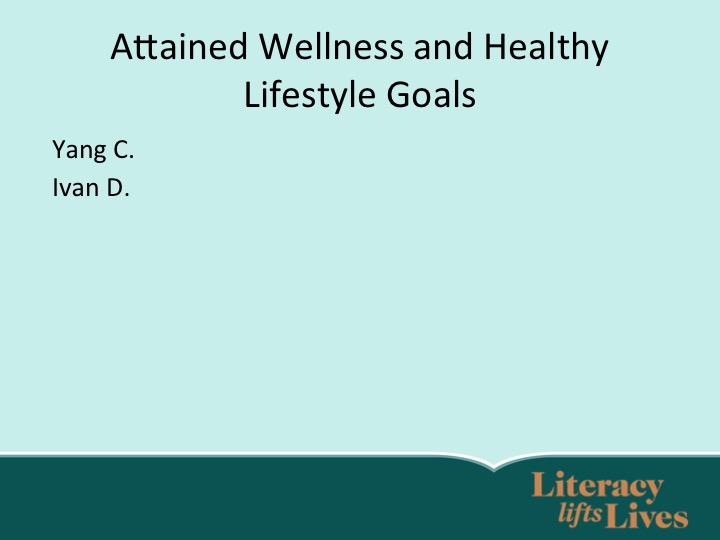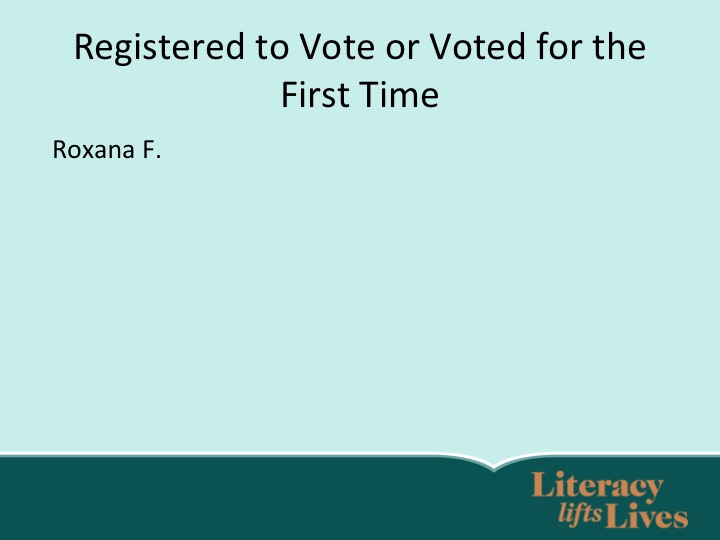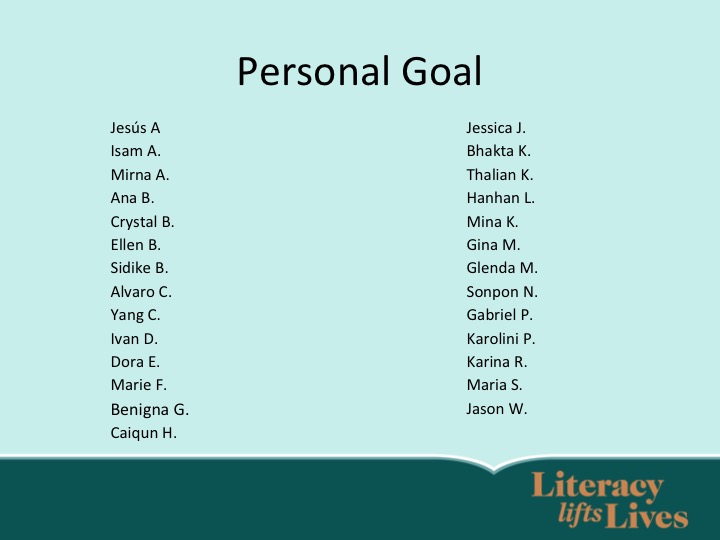 Individual Student Achievements
Literacy Council students set goals for themselves, and we are proud to celebrate the student achievements presented in this slideshow. Congratulations to all students, and thank you to all our volunteer tutors for your dedication in helping our students achieve success!
Your gift of $100 helps to train five new volunteer tutors.
Voices of English Learners
Meet some our students who are contributing authors to the third edition of our literary magazine, Reflections, which will be published later this fall. Reflections is an opportunity for our students to hone their English writing skills as they tell their stories and experiences.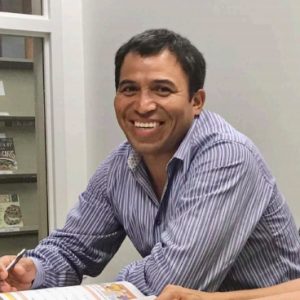 "I am Amilcar from the Andes Mountains of Peru. For twenty-five years I served in the special forces of Peru's military. When I came to the United States, I was introduced to the Literacy Council by my wife, Silvia. I enjoy cooking, especially on the grill, and in the summer, gardening is my passion. I continue to pursue my first goal of learning to speak more English. My long-term goal is to one day develop my own company, Amilcar's Tree Service."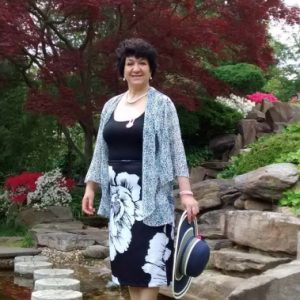 "My name is Naylya. I came from Russia to be with my family. I recently began to learn English. I became a student at the Literacy Council of Frederick County to better understand her, my family, and others around me. I am grateful for this wonderful opportunity to learn English. Thank you very much to organizers and to my teachers who help me improve my language skills."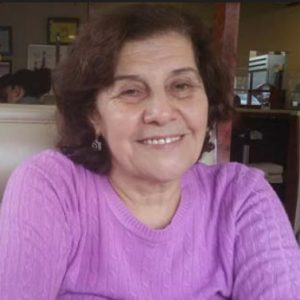 "My name is Jamila Toro. I came from Syria. My family and I moved to Frederick in 2012. I live with my husband and I am a mother of four children, and grandmother for six grandchildren. I studied and practiced civil engineering in Syria. I started studying at the literacy council in 2016. I am very grateful to the literacy council for the help I had to improve my English and to have wonderful teachers and friends from all over the world."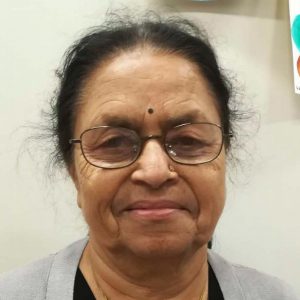 "I am Samjhana, a 70 years old girl, and come from Nepal. I like knitting, cooking and travelling. Cel Roti is my favorite Nepali food, I can make it for you if you visit me. I have been studying with Literacy Council for a long time. I want to learn more English."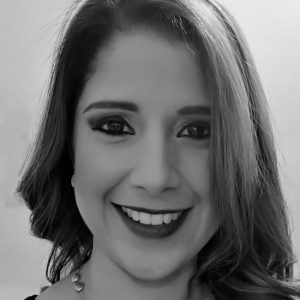 "My name is Rocío. I am Salvadoran. I have 6 months of living in my new country. I study in the Literacy Council because I want to improve my English, to be able to adapt better to the United States and get a good job. Thank you for giving me the opportunity to be in this wonderful institution."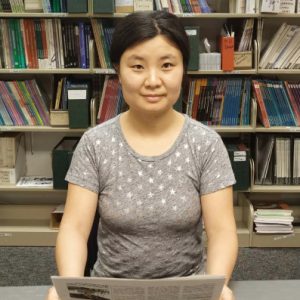 "I am Rui from China, which has a totally different language and culture than the U.S. Now, I live in Frederick as a housewife with my little son and my husband. In these three years, Literacy Council has helped me to improve my English and immerse myself into the local community."
Please view our Tribute Book!
We hope you have enjoyed sharing in our celebration, and discovering the stories of some of our students.
When you donate to the Literacy Council of Frederick County, you're supporting more than English language skills.
You're giving your neighbors the opportunity to participate in the community, to grow in their careers,
to advance their earning power, and to build a better life for future generations.
Want to transform your community? Give the gift of literacy today!