Learner Spotlight: Meet Joseph
Welcome to our monthly Learner Spotlight!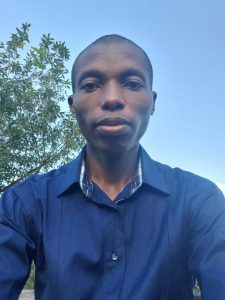 We invite you to meet Joseph, our featured student this month in our "Learner Spotlight".  Featured adult learners  represent the Literacy Council's literacy programs, including authors from Reflections: Voices of English Learners, the Literacy Council's literary magazine, as well as adult learners in other programs.
I'm Joseph from Cameroon in Central Africa. My first language is French. I arrived in the United States for one and half years and I live in Frederick. I am married and have three kids. My goal is to be a network and computer systems administrator. To achieve my goals, I plan to go back to college. To graduate from college, I have to speak, to listen and to read English. In my first year at the Literacy Council, I attended several classes … More and more, I feel more confident using English. These classes helped me to speak with my coworkers.
We hope you enjoy Joseph's story, "Moving to the United States." Read about Joseph and view all of our students' stories on our Reflections: Voices of English Learners web page!
"Moving to the United States"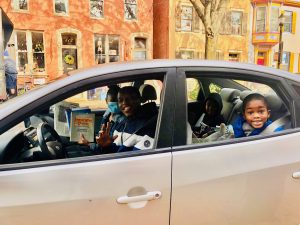 My family and I have moved to the United States to get more life opportunities.  In 2020, we arrived in Frederick from our country Cameroon.  We started a new life and everything was new for us.  First, we found where to live.  Our friend helped us to find an apartment.  He showed us some important places in the city.  With him, we discovered important supermarkets, parks, some streets, and we visited Frederick downtown.
In the next step, I looked for a job to support my family.  At this time, we were faced with a big problem: I needed to communicate with people in the company. I would have to speak English, but my first language is French.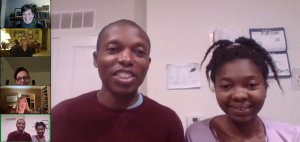 Read more of Joseph's story on page 27 from our 4th edition of Reflections. Joseph and his wife, Perresse, recently shared their stories at our Reflections celebration on January 26, 2022.