Learner Spotlight: Meet Joselyne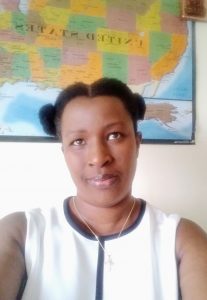 We invite you to meet Joselyne, our featured student this month in our "Learner Spotlight".  Featured adult learners  represent the Literacy Council's programs, including authors from Reflections: Voices of English Learners, the Literacy Council's literary magazine, as well as adult learners in other programs. Joselyne contributed her story to the fifth edition.
My name is Joselyne Mary N. I am from Burundi, and I've been living in the U.S.A. since 2015. I want to know English like a native American and be able to communicate with my friends, coworkers and my children's teachers. I'm very lucky to find the Literacy Council for help. It's a great place for learning English with friendly and nice teachers who help me to level up my English. I appreciate the help.
We hope you enjoy Joselyne's written work, "An Unforgettable Moment". Read about Joselyne and view all of our students' stories on our Reflections: Voices of English Learners web page!
"An Unforgettable Moment"
Everyone in the world has experiences which they think about. My unforgettable moment in my life was the day when my beloved uncle died. He was a friendly person and someone that you could trust. He loved everyone and they loved him too. He loved to pray in his life. He passed away one year before being married. I was in high school and we lived together far away from my parents because of my school. From that day, I was feeling like a completely different person than
before. I was so close to him.
He taught me a lot of things like responsibility, organization, and the importance of friends in my life. I used to go with him to visit friends and members of the family on the weekend. He also helped me to finish homework and reviewed notes in the evening. I didn't have time to tell him how much I loved him, but I planned a big surprise for him after my school. This shocked me because recently, I thought that I would remain forever with everyone, especially for those that I loved very much.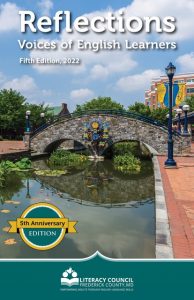 Sometimes, I can imagine what I could do with him now if he was still alive. But later, I reflected upon my experience and realized that it taught me a lesson that this sorrow will happen to everyone. I also realized that it's important to do everything good you can do, for your family and friends while they are alive because you never know what will happen tomorrow to you or to them. I thank God for that lesson for me and for everything good that happens to me every day. I believe that my uncle has reached a better place with God. In conclusion, life is full of good and bad moments but the most important thought is to thank God for everything and try to find or learn a lesson in everything in life.
Read Joselyne's story on page 29-30, and other student stories from our 5th edition of Reflections.