Learner Spotlight: Meet Jinjin!
Welcome to our new monthly Learner Spotlight!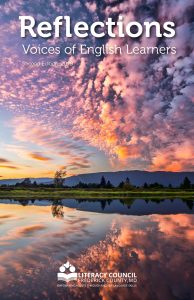 We invite you to meet Jinjin, one of our students who will be featured each month in our new "Learner Spotlight".  Adult  learners will represent all of the Literacy Council's programs, including authors from Reflections: Voices of English Learners, the Literacy Council's literary magazine featuring student writing, as well as other students.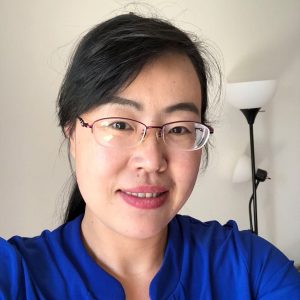 I am from China. I work for a patent firm. According to my tutor, I am making huge ground in gaining English communication skills. I have two small children and enjoy cooking and biking with my family.  
My goal is passing the patent bar exam in August. I am trying to find a job as a patent agent in the USA. Now, I have good listening skills and spoken English. I am happy to see my improvement in English. I will be a better version of myself.
We hope you enjoy Jinjin's story "My Tutor, My Friend, My Mom". View our all of our students' stories on our new Reflections: Voices of English Learners web page!
"My Tutor, My Friend, My Mom" by Jinjin
I have so many good teachers, but my tutor is the best one. Her nickname is Liz. She has been teaching me for almost two years.  During this time she has been my teacher, but has been more like a friend.  As a teacher, I think she is successful.  She is so good at teaching. In her class she uses many ways to teach. Sometimes she draws pictures. Sometimes she stands up to tell me how to pitch a baseball. Sometimes she sings a song.
Read more of Jinjin's story on page 15 from our 2nd edition of Reflections. Learn More